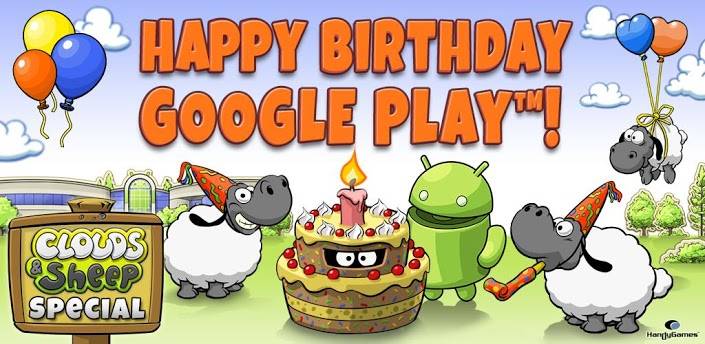 Yesterday Google took to their social networks and shared with everyone they were happy to announce the Google Play Store has just celebrated its 1st birthday. The Android Market is long gone and their Play Store full of apps, games, movies, music, books, and now Google hardware is doing quite well. To celebrate they've started a week of good deals.
Yesterday we reported the birthday deals were about to start arriving, but quickly we noticed most weren't anything special. They had a few features, hotel discounts, and nothing too special. Today however things are going to start changing. While we can expect developers to join in and capitalize on the week of deals, they aren't appearing quite yet.
However, this afternoon Google has updated the Play Store birthday page with not a few, but 12 games all absolutely free. Now these aren't Madden, Asphalt racing, NOVA, or any extremely popular games we all love but some are certainly worth checking out. Disney has a few, and even Zenonia 5 from Gamevil is included.
For more details and the full list of all 12 games being offered up today absolutely free you can hit the source link below. Also it's worth noting all the game artwork has been updated for these twelve games celebrating the birthday. We see the Googleplex, Android's blowing out candles, and much more. Check it out!
[via Play Store deals]