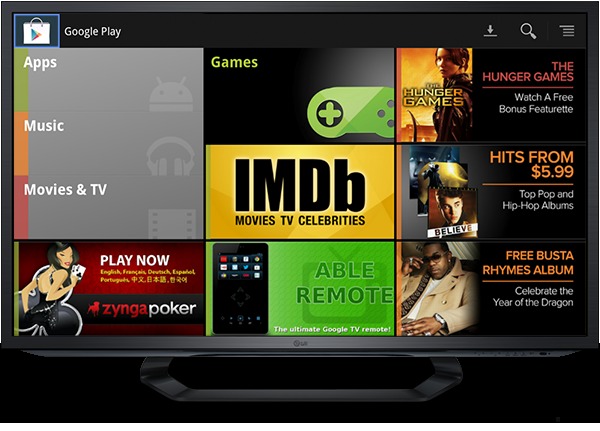 Today the folks from Mountain View have finally delivered the Google Play experience to those using Google TV. Well done Google. Took long enough! Today on the official Google TV Blog they outed the new options, features, as well as new developer tools. More details available after the break.
Google Play Movies, TV Shows, and Music will be rolling out to all GTV devices over the next few weeks. Users will now be able to enjoy all of that content right on their big-screen TV's. You'll be able to access previously purchased content from smartphones and tablets via the cloud, as well as purchase and rent content right from your Google TV set.
This brings apps like Netflix, Amazon Prime, and everything from Google Play all to your TV screen. Google's recently inked deals with multiple movie studios like Paramount and 20th Century Fox to offer thousands of movies and TV shows, so this is good news for all those Sony and Logitech Revue owners.
Google's also added some developer features including auto-updates, subscription billing, and smart app updates. Being able to browse and then rent (or buy) awesome titles like Prometheus right to your Google TV should make plenty of users extremely happy. As stated above the update is going to start rolling out today, so be patient if you don't see it right away. Enjoy all that Google Play content GTV owners!
[via SlashGear]