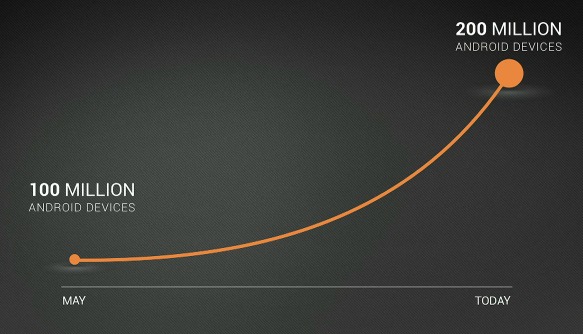 Today during the live broadcast of the Google Music event going on now, Google has just announced that over 200 million android devices have been activated a globally. A number that has doubled in the past 6 months. Whoa, that is a pretty large number that appears to be growing by the thousands every single day.
The Google "These Go to Eleven" event has just announced the new Google Music and that it will be completely free offering Android users 25,000 songs worth of free cloud storage for all their music. For all of the details as they become available feel free to check out that link above.
Not only that but all of this music will be full high quality 320 kbps music, beating Apple's 256 offering. We are still digging through all the details but thought the above numbers regarding well over 200 million android devices was worth a quick post. The Android Army is going strong and is showing NO signs of slowing down. Enjoy the ride guys!