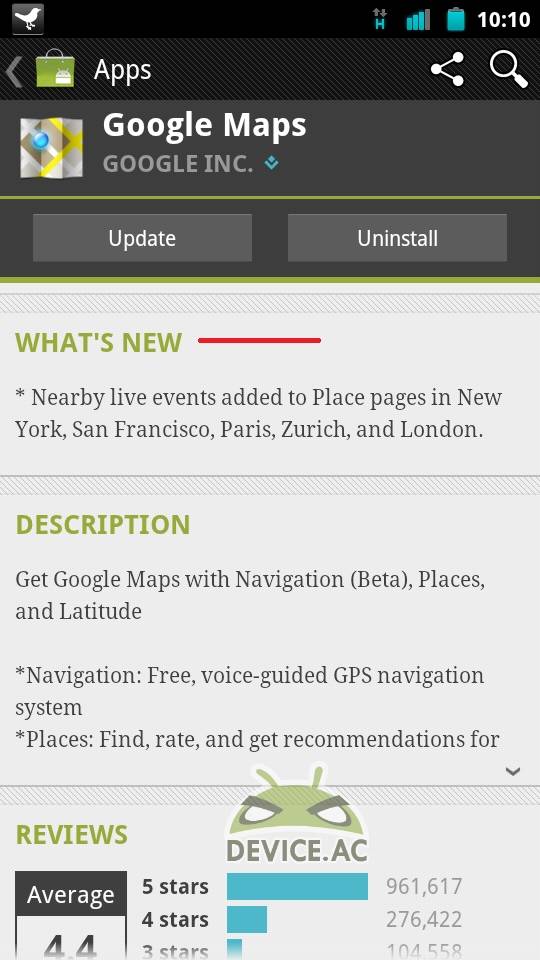 Google is at it again today with another quite fancy update to Google Maps. While this might not be as big as 3D buildings or transit navigation in some of the recent updates they do have a cool new feature for those that like to get out and have some fun in the town. Today Google's update adds a notification to Google Places for live events going on nearby. So your next trip to San Fransisco you can quickly and easily find something fun to do.
Along with the live events we also have a small change where Google has removed the "post to Twitter" option while reviewing places. We aren't sure what brought about that change, but no more tweeting from Google Places while writing a review. The new live events feature is currently just a BETA and is available now for a few select cities and more should follow shortly.
Currently Google is only offering this new update in New York, San Fransisco, Paris, Zurich, and London to the list of "live events" in the Places page. Users should be able to find events going on based on their location. Should be a great feature for this holiday season as the Christmas events start lighting up the night sky's. Give this new feature a try and let us know what you think.
[via Android Market]