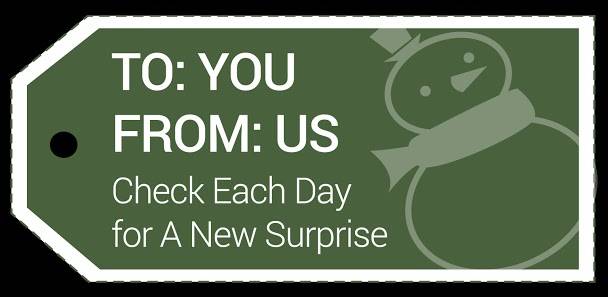 Google's getting ready to enjoy the holiday season and new years cheer by launching their own little promotion. Tis the season right? Today Google is kicking off what they're calling the surprise calendar countdown, where they'll be offering deals on all sorts of goodies right from the Google Play Store from now until January 1st, 2013.
Google has always been one to offer some sort of awesome deals or freebies during the holidays, and we have a feeling they'll be going even bigger this year. We can expect a week long list of deals during Christmas on apps and games and more, but that's just the beginning. Today they've kicked off the first day of their calendar countdown by offering free $35 towards any participating hotel, directly to you from the Google Play Store elves.
Today's deal is $35 towards any hotel reservation once you download the Hotel Tonight app from the Play Store. It might not be the best deal but for the thousands of people getting ready to travel for the holidays, this could save you a few dollars on a hotel. Just enter the redeem code Google35 at checkout within the app to enjoy the savings.
From what it sounds like, Google will be offering tons of awesome deals for the rest of the year as we finish out the calendar year and head into 2013. At least their calendar doesn't end on the 21st right? We can expect new deals each and every day ranging from apps, games, books, music, movies, TV, hotels, and basically anything from the Google Play Store. Hopefully we get another $0.10 cent deal promotion — Because that was epic!
[via Google]