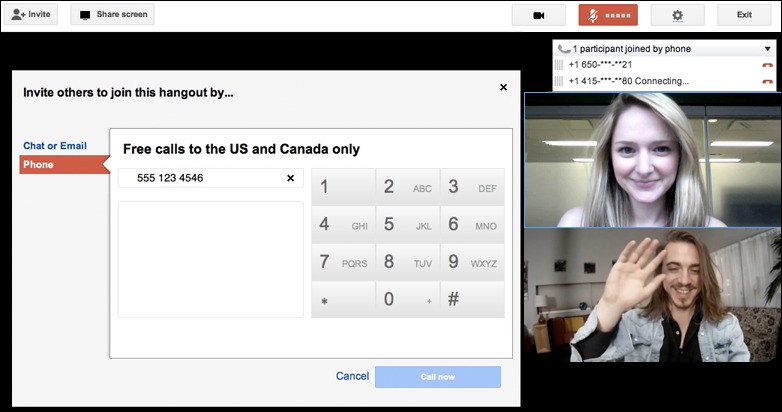 Today right on Google+ the creator of the chat protocol IRC Jarkko Oikarinen posted a few details on a new extra feature for Google+ hangout users. Starting today using Hangout with extras users will be able to make phone calls and dial out right from within the Hangout session. Not only that but this awesome new feature will allow conference calling and more all from Google+.
You'll now be able to dial out and invite anyone to join in on the hangout from anywhere, making conference calling for co-workers and businesses a simple and easy task, not to mention having fun social moments with all your friends and family. Back in September Google+ was updated to allow mobile users to join in on these same hangout video chats although we still can't start the hangout from our Android phones.
Currently making calls within Google+ is free and only available to the US and Canada but we expect more areas to rollout shortly. Google's new social network service continues to get bigger and bigger while they add more features and this is just one more we can add to the list. Next time I have a conference call or meeting with my co-workers I'll be giving this a try that is for sure. Being able to call anyone into a hangout no matter where they are at is an awesome feature.
I might be making a few prank calls here soon with my friends — just a thought.
[via Readwriteweb, via Google+]