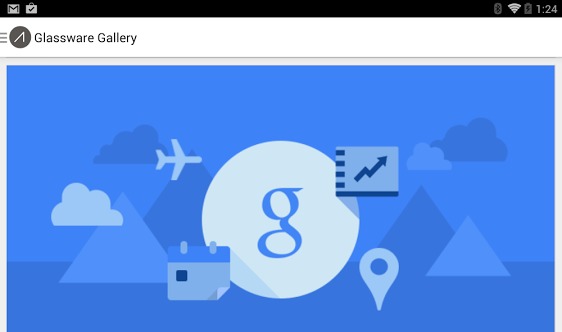 The series of Google Glass news keeps on coming. As mentioned yesterday, Google has pushed out an update to the MyGlass companion app which brings just a few new features to make Glass owners' lives a bit easier.
The main functionality change in this updated version of MyGlass is the ability to share maps directly to Google Glass, which should coincide with the XE17.1 firmware update coming to Google Glass soon. The update also revamps the user interface just a bit and tries to put Glassware front and center. The UI now adheres more closely to the slide out side navigation menu now used among most if not all Android apps.
This update comes just in time as Google opens up the Glass Explorer program to the general public. Although anyone in the US can now acquire the smart eyewear as long as there are supplies, the $1,500 price tag and "beta" status still remain. In short, this is not yet the retail Google Glass that is planned to launch later, and you are practically participating in a very expensive open beta testing phase.
MyGlass 3.0 has been pushed to Google Play Store, but since the Android app market uses staggered rollouts, it will take some time to reach everyone who has it installed.
Download: Google Play Store