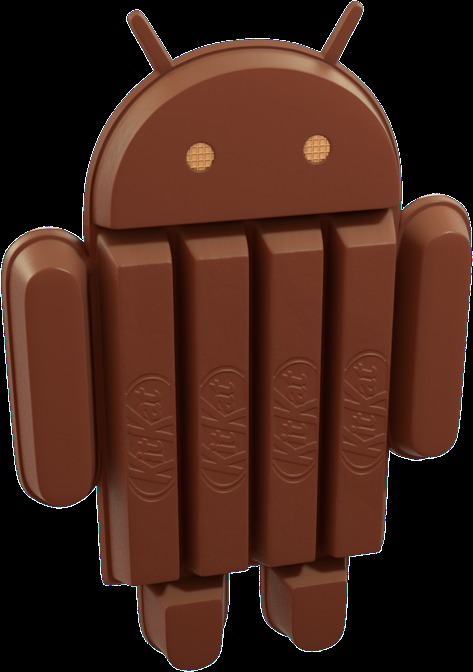 The Nexus 5 was unveiled earlier today and as one had expected, it will be launching with Android 4.4 Kit Kat. Similar to how the Nexus 5 specs have all been made official, we are getting a look at what we can expect in terms of Kit Kat. While Nexus 5 users will be the first taking advantage of Android 4.4, there are other Nexus device users that will be getting an update.
Google offered a bit of detail on the Android 4.4 Kit Kat roll-out in a post on the developers blog. They didn't offer a specific date as to when this would begin and have instead opted for the more general "in the next few weeks" timeframe. They did however, offer a list of devices that will get an update.
That list includes the Nexus 7 and Nexus 10 tablets as well as the Nexus 4 smartphone. And in addition to the Nexus 4, there are two other handsets included on the list — the Google Play Edition Samsung Galaxy S 4 and HTC One. The statement from Google reads as follows;
The very first device to run Android 4.4 is the new Nexus 5, available today onGoogle Play, and coming soon to other retail outlets. We'll also be rolling out the Android 4.4 update worldwide in the next few weeks to all Nexus 4, Nexus 7, and Nexus 10 devices, as well as the Samsung Galaxy S4 and HTC One Google Play Edition devices.
Notably missing from the list are some of the older Nexus devices. This list did not mention the Galaxy Nexus or the Nexus S. The Galaxy Nexus (with the exception of the Verizon model) was upgraded to Android 4.3. The lack of news here suggests Google either hasn't decided or this device has already reach the end of the line in terms of official updates. The Nexus S on the other hand, this one wasn't expected to get 4.4 as it had already been stopped at 4.1.2.
SOURCE: Android Developers Blog