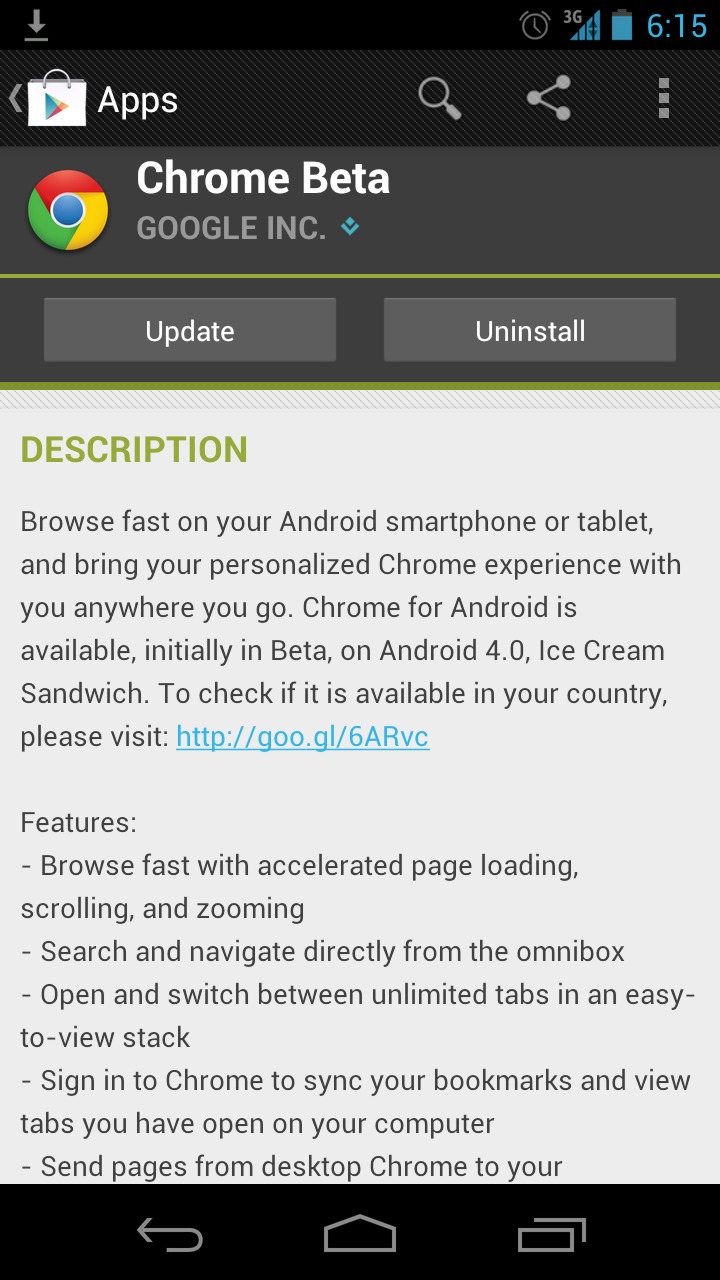 Google Chrome Beta's last update was back on February 24th, and this particular revision has primarily focused of bug fixes. Chrome should now properly run on any version of Android 4.0 (Ice Cream Sandwich), so many of the custom ROMs out there could possibly be supported. There are still the same three known issues since the previous update: No way to toggle between mobile/desktop UA, YouTube links don't prompt specific application use, and proxy settings are still not supported.
If you run into any new issues while navigating from page to page using Chrome Beta, you can let Google know of a bug by submitting it to them directly. Chrome has proven to be an extremely fast, lightweight mobile browser. It's still hard to tell when it will leave its Beta, but it's well past the stage needed to operate for daily use.
Hopefully we see it on Android 2.0+ devices in the future, but as of now there is no evidence proving it will even be considered. Android 4.0 only covers 1.9% of devices, so why would Google limit the amount of Chrome Beta users? The more people that get to try it out, the more people that are able to suggest future bug fixes. What do you all think – should Google open Chrome to devices running Android 2.0+?
[via Google Play Store]