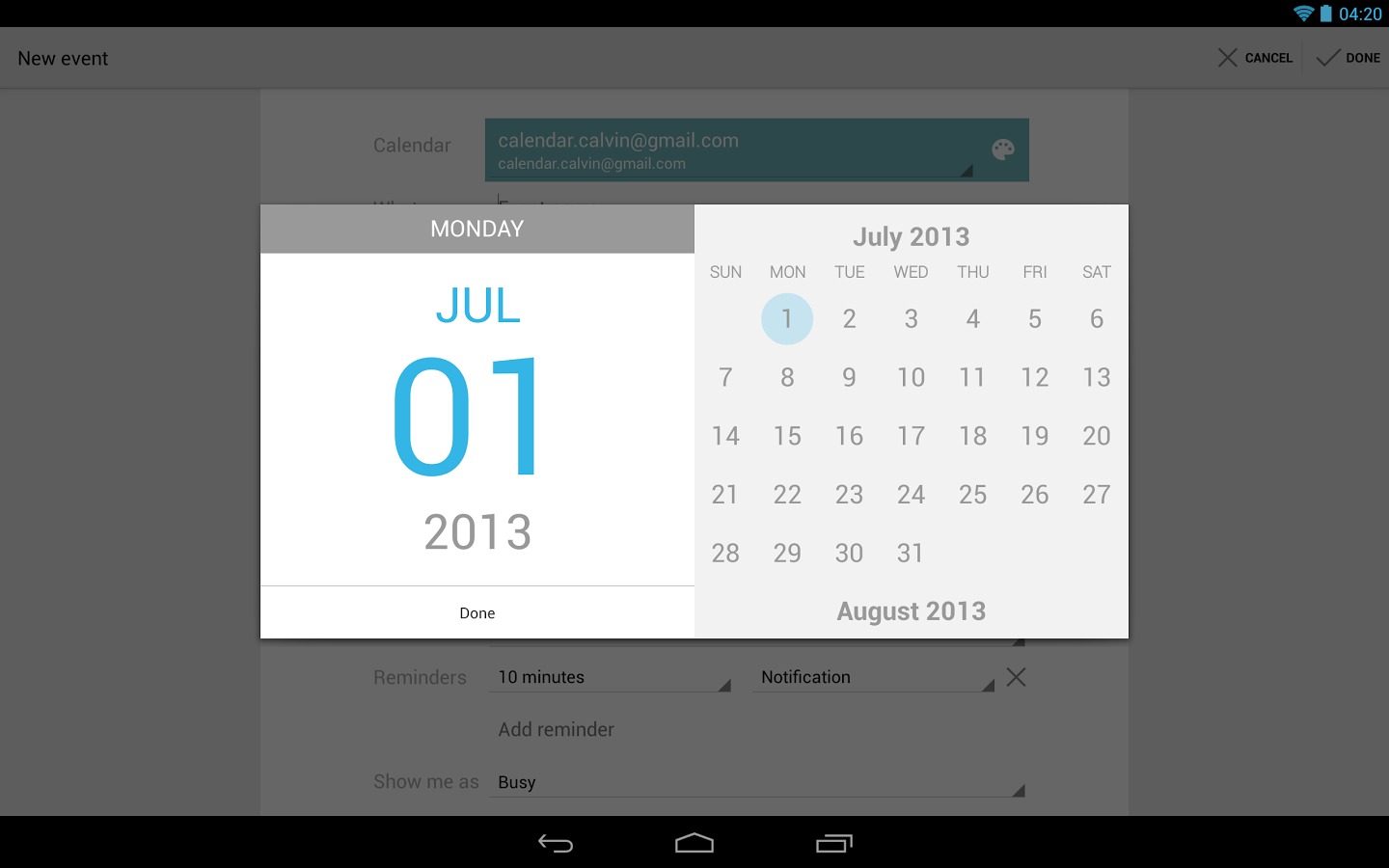 Google has been busy lately with different Calendar options across Android and our PCs. After finally bringing their Calender as a stand-alone app to the Play Store last year, it's seen several updates and improvements. As expected Google is continuing to improve the app, and today's update added something many will be happy to see.
Google recently added an "add to calendar" option to Gmail, and the latest app update added tons of color customizations to make your calender exactly how you'd like. While UI tweaks and custom colors are nice, many are still bothered by repeat notifications, but that's finally been solved.
Today's update to the official Google Calendar app on Google Play added synchronized notification dismissals across all of your Android devices. So if you dismiss a calender reminder on your phone, you won't see it and have to do the same on your tablet once you get home. This should have been included long ago, but we'll take it.
The update isn't too major, and aside from the awesome and much needed new feature mentioned above there isn't many changes. Those experiencing crashes or freezing while trying to customize colors on their Exchange accounts, that's been solved. And they end by stating a few other bugs were ironed out. Now all we need is the stock Camera app, and we'll be set.
VIA: Play Store