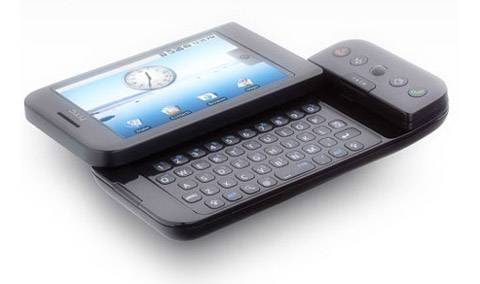 In an interesting addition to Google's growing stable of purchases, Bloomberg reports that the company has bought the San Francisco design studio that helped to create the original Android device, the Google (HTC) G1. Mike and Maaike is a two-person industrial design team whose projects have included everything from the Microsoft Xbox 360 to wallpaper patterns, including the Blackberry-style developer device that Google created some of the pre-release versions of Android on.
So, why the buy? The purchase is certainly an "acq-hire", the acquisition of a company primarily for its employee talent. (Google did something similar with Digg founder Kevin Rose and his team.) But what does Google need with industrial design? They're a web and software company, and have always said so! Well, that's being called in to question.
Beyond the obvious addition of Motorola, and in spite of Google's assurances that the two companies will be kept at arm's length, it's impossible to deny that Google is getting further and further into the hardware space. Google is intimately involved with the development of each Nexus and developer device, even down to the shape of the hardware. Google is investing in next-generation form factors in Project Glass, and will need some talented hardware designers on the team to make it a reality.
The Occam's Razor (RAZR?) conclusion is that Google wants Maaike Evers and Mike Simonian to beef up Motorola's design department. There's no way of verifying that, but we can certainly hope.
[via TalkAndroid]