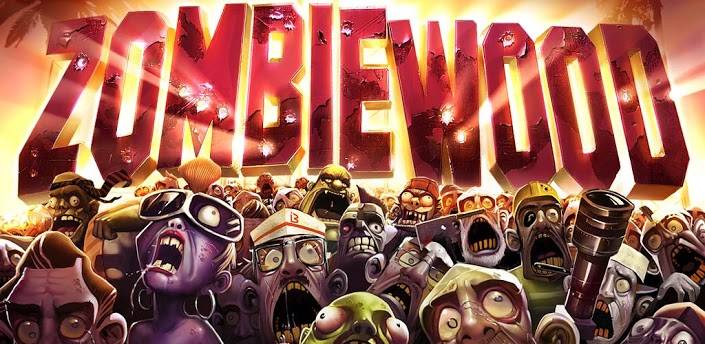 With Halloween just around the corner today we have an awesome new game from the folks at Gameloft to share with everyone. It's always a good time for zombie shooter games on Android, but this Halloween Gameloft has released an awesome free game called Zombiewood just in time on Android and iOS. This epic top-down shooter is completely free and available now.
Gameloft teased us with a trailer of the game last week, but now all you Android fans can get in on the action-packed shooting madness right this minute. This isn't just your average zombie game though. Gameloft has the setting take place in the soulless city of Hollywood where the green screens can't save you from hordes of enemies.
Gameloft touts awesome graphics, free-to-play, over 20 awesome weapons to kill the waves and waves of enemies in this survival style game and more. You'll enjoy a Hollywood style game taking place in 11 different movies, with 10 unique game modes for hours of fun. Check it out:
This game looks to offer plenty of Android fans a good experience this Halloween weekend so get ready for to take on waves of zombies throughout LA. The graphics are pretty impressive, you can upgrade the weapons, and Gameloft even promises content updates will come soon with more movies, weapons, outfits and non-stop action. The game has some pretty impressive graphics so not all devices will be able to participate in the gory zombie fun. Head to the Google Play Store and try it today!