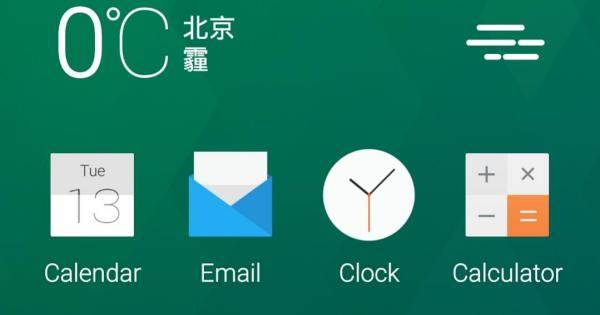 Xiaomi's MIUI won't be the only game in town soon, especially on the Nexus 5. The Chinese-made custom ROM has had many fans, but it seems like Meizu wants a piece of that pie as well. A leaked image of this Chinese manufacturer's custom-made Flyme OS 4 for the Nexus 5 has popped up and is making rounds over the net. And while the brave first testers described the ROM as "beautiful", subsequent tests revealed showstopper bugs that definitely confirms this image as an unofficial beta version.
Flyme is to Meizu as MIUI is to Xiaomi. Version 4 of the custom Android experience was revealed when the Chinese OEM launched its Meizu MX4 September last year. There was talk that Meizu would eventually make available a distinct and official version of Flyme for the Nexus 5, similar to what Xiaomi has done with MIUI up until MIUI v5 (no word yet on an official MIUI 6 port). Though not exactly official, a version of Flyme did appear that same month.
This beta version of the ROM has been described as usable and yet at times broken. Some have reported certain critical functionality, like Home or Recents buttons not working as well as some broken icons. These aren't exactly surprising in a test version, though if it is really an official beta image, most of these things should have already been dealt with beforehand.
Those still willing to take Flyme OS 4 for a spin, do note that it involves flashing, which potentially means wiping your device clean, though there is a multiboot way available as well. Users should note that like MIUI, Flyme comes with its own app ecosystem, so you'll have to install some gapps package in order to get access to Google Play Store and regular Android apps.
VIA: XDA