Those new Pixel smartphones plus Android Nougat do have some pretty nice exclusive features. Trust Google to make you want to have those newfangled Pixel devices by putting Nougat features that are only available on a Pixel – like swiping on your fingerprint scanner to get appropriate and customized responses from your smartphone. But hold that thought, SuperThomasLab is attempting to bring this feature via an app to all phones which have supported fingerprint scanners.
The Fingerprint Gestures app does exactly what the name says – users can configure tapping, double-tapping, or swiping on the phone's fingerprint scanner and have it do a variety of actions. This will probably lessen the outrage of Nexus 6P and Nexus 5X owners a bit, and the app is free to download.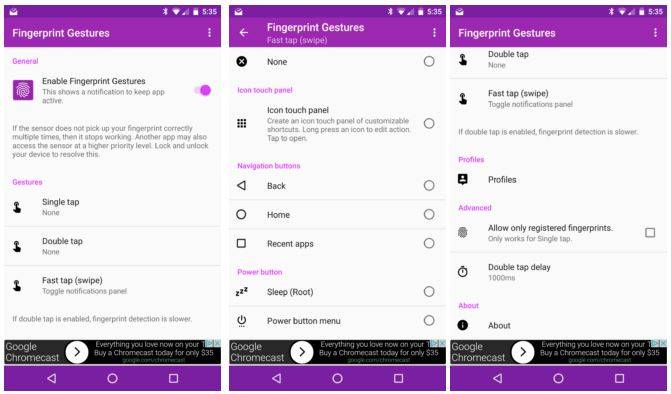 You can assign the functions of any navigation button, scrolling through your notifications panel, opening settings, multimedia controls, opening an app with just a tap or swipe, and lots more actions. If your phone is rooted, there are more goodies for you. Nougat users can toggle split screen mode with any of the gestures.
Of course, there are caveats. The app requires Android 6.0 Marshmallow or better installed on your device, and obviously a fingerprint scanner on your smartphone. The app says that you need a device where the manufacturer uses Google's fingerprint API. If your phone doesn't have that, then it is unsupported, even if it has a fingerprint scanner. (This author's OnePlus 2 is sadly not supported.)
DOWNLOAD: Google Play Store