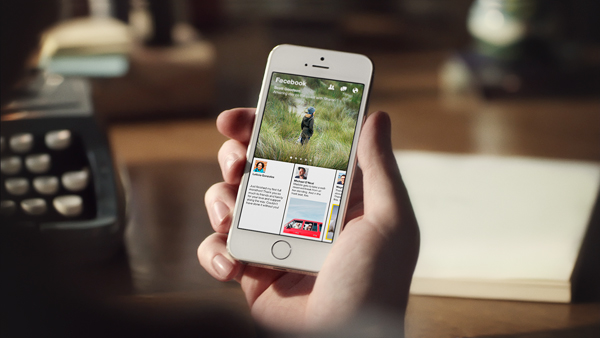 We had been hearing about a new app coming from Facebook. The app, dubbed Facebook Paper was expected to be released sometime in the coming weeks, and well, an official announcement arrived this morning. The app is called Facebook Paper and sits with a tagline of "Stories from Facebook."
The app is only being introduced today, and will actually be available for download beginning on February 3rd. But with that, Android users may be in for a bit of disappointment. Facebook unveiled Paper with support only for the iPhone. In fact, there was no mention of Android, even as something coming in the future. Furthermore, Facebook Paper will only be available for those in the US.
Putting aside the bit about Facebook seemingly snubbing Android users, how about we shift to what Paper is. The app is described as one that lets users "explore and share stories from friends and the world around you." Paper will also have different stories and sections — one of which will be a duplicate for regular Facebook users. That would be your Facebook News Feed, which is said to be listed as the first section in Paper.
Facebook will allow Paper users to do a bit of customizing, with options to choose and add different sections. The topics are said to range from "photography and sports to food, science and design." There was also mention about how each of these sections will include a mix of content from both "emerging voices and well-known publications."
Otherwise, some of the other features include the ability to go full-screen for those auto-playing videos and also being able to tilt your iPhone to see the "high-resolution photos from corner to corner." But again, Facebook Paper will be launching only with support for the iPhone.
SOURCE: Facebook