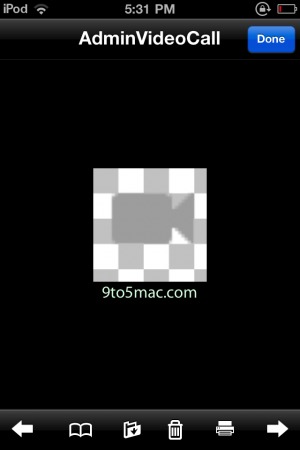 Facebook's new Messenger app launched yesterday enabling you to set up group chats with your Facebook friends from a dedicated app. A little digging, has revealed several icons in the application which are for video calling. The discovery was made on an iPhone, but has been confirmed to be present in the Android version as well. Do we need another video chat app, or will Facebook's wide userbase help the late comer be the one we've been waiting for?
Facebook's new Messenger app, compliments of the Beluga, is competing with Google+'s Huddles and other group chats, like GroupMe. We were fairly impressed by it, but were a little uncomfortable with the location tracking, and found its notifications to be less than ideal.
This revelation of hidden images, throws more fuel to my theory that Facebook has realized it has to step its game up to compete with Google+ as they continue to work on adding new features. Worth asking though, is how long it may take this to roll out.
Facebook recently integrated video chat into its existing chat system recently with the help of Skype. Looking at Skype's own app however, video calls have only just started to spread to more devices, with several of the phones featuring front-facing cameras still unsupported. Presumably Facebook's mobile video calls would rely on Skype's tech as well, so chances are we won't see this come to fruit until Skype's finished getting their own app out. In the meantime, its not like you don't have 3 or 4 other video chat apps to go try out.
[via 9to5Mac]