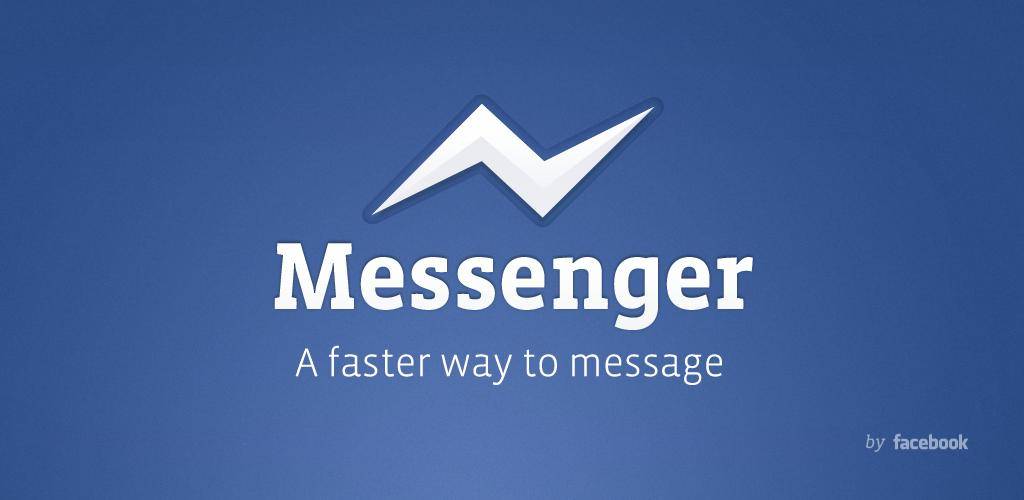 Today Facebook announced the new Messenger App for Android and iOS. This is a stand alone application that will allow users to send instant and private messages on the go from their mobile device. As of late, Facebook has combined your regular messages with the IM's you receive on their site into the same category, so it makes complete sense to blend all your messages into a single app. Today we've installed it for Android and are giving it a little spin, see what we think after the break.
First off I was a bit surprised the actual logo and icon doesn't show or mention Facebook whatsoever, just a simple lightning bolt looking design with a similar color theme — I guess they are just expecting all the Facebook followers to know and download it anyways. Right away it seems very similar to Google+ Huddle although I must admit they both have an issue with being reliable in regards to notifications.
Right away you are greeted with the sign in screen and things are neat, clean, and simple to understand so that gets a thumbs up from me.
The app isn't just a messenger app either, you can have group conversations and even change the title of the conversation — you could easily change the title to show where everyone is meeting after work for drinks and all the users could just see the new title. They even have a location service but I'll talk more on that shortly.
The next page shows all of your instant and private messages right on a easy to see and read screen and from there you can instantly decide who to chat with and get started with a conversation. Obviously I don't send a ton of Facebook messages clearly shown in the next picture.
My initial impressions are good and so far I like the app and for those that reply on Facebook for day to day communication with friends and family this could really come in handy. I've been using Google+ Huddles for a while and they have a very similar look and feel. After using both I still find myself going back to GroupMe as the entire system and notifications just put both of these social network messaging options to shame, still.
I don't know about everyone else but the Android app sure is having a hard time regarding notifications. I've got everything set to notify yet I've not heard a sound, got a vibrate from my phone or as much as a notification up top that I had new messages waiting. I had about 10 waiting to be read but didn't get a single notification. Once the app was up and started I was able to refresh and see the messages and I got a notification alert sound from my Android phone, just a little late to be helpful.
There is however plenty of settings and options to choose from, you can enable or disable notifications or even the time of day to be notified and more. The picture above shows both the overall settings tab, as well as individual conversation settings options. Clearly shown I had all notifications ENABLED yet I didn't get so much of a peep regarding notifications, so far this is a fail for those that need anything in a timely manor.
My next complaint would be the location services, if I wanted everyone I talk to on Facebook to have my exact location I'd tell them — but I don't. Location services are enabled by default and the app seems to keep that in a cache setting because I immediately turned that OFF yet was still able to be seen on a map. Vincent from our conversation clearly had my location and could even zoom down to my street. Facebook knows enough about all of us already, we don't need them sharing our location with the world.
When actually in a conversation the updates are instant and communication is extremely quick and easy, first thing Facebook needs to do is fix the notifications though as they aren't working so great. Now I know this is only version 1.0 so most likely changes are coming soon, but for a first try I'm not as impressed as I thought I'd be. While the group options and easy conversations sure are nice and convenient I think I'll still use GroupMe for my messaging services until they update to address a few of these large problems. Uploading photos was extremely easy and smooth though so that is good. One thing I like about photo uploading is they are an attachment with that convo rather than being uploaded into a public album for everyone on your Facebook to see, this makes a great way to share pictures with Facebook friends privately.
This was just a quick mini review of the new Facebook Messenger app for Android, for now I'll give it a pass but I do recommend you try it out for yourself. For not having to sign up for anything new, and having a simple and easy user interface it could be a real winner that people will actually use if things are consistent and sync works correct all the time. Feel free to check out all the pictures in the gallery below and share any thoughts you have in the comment section. Are you guys getting notifications in a timely manor?