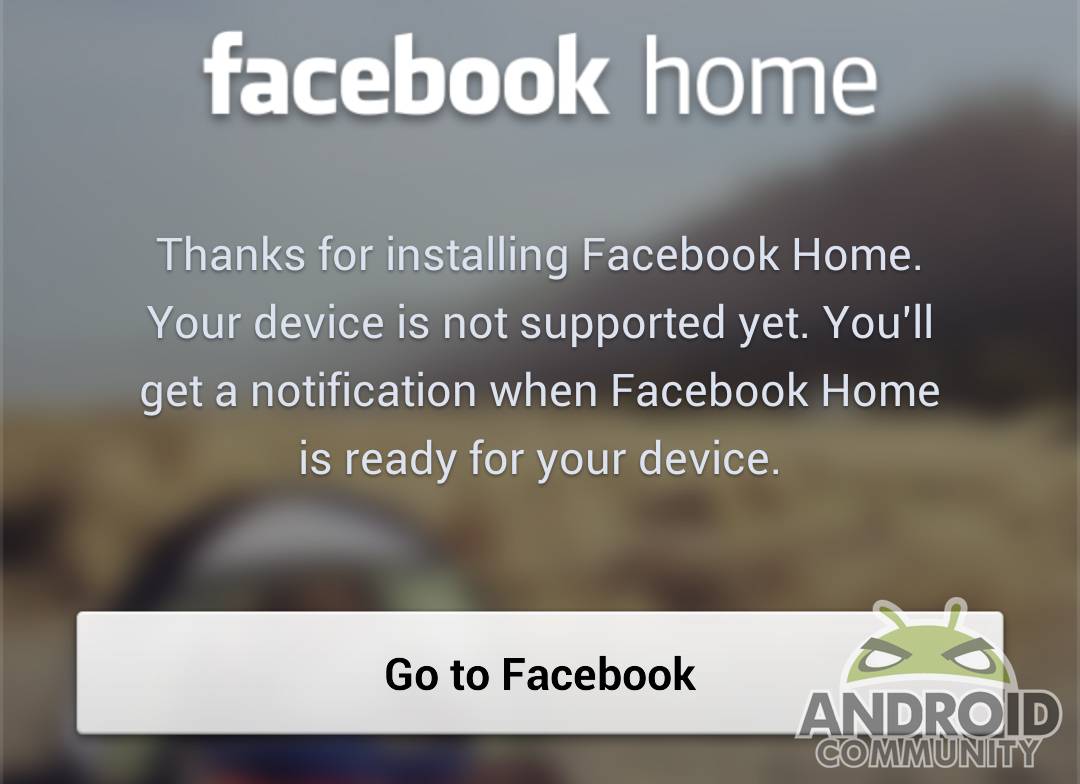 Today is the day that Facebook officially takes over your Android smartphone, as long as you let it at least. Facebook Home was just released to the Google Play Store with support for 5 devices initially, but more are coming soon. For those lucky enough to have an HTC One the app indeed can be downloaded, but doesn't work just yet.
As we all know the first Facebook Phone is the HTC First, and we can expect more to be appearing in the coming weeks or months. However, for everyone else it will just be a simple download from the Google Play Store. It looks like AT&T has mostly an exclusive (Samsung devices aside) and Home supports the AT&T exclusive HTC First, HTC One X, and the One X+. All which are on AT&T. Then the Galaxy S III and Note II also work today, and are available nationwide on all carriers.
As Facebook confirmed earlier this month, the next devices that will receive the option to use Home will be the brand new (and amazing) HTC One, followed by the Samsung GALAXY S 4. Oddly we went ahead and checked and Facebook lets us install Home to the HTC One, only to tell us sorry this won't work quite yet. Not a very good first impression Facebook!
It looks like they are focusing on some of the most popular devices as of late with Samsung, but it's a shame to see this not available for flagship phones like the DROID RAZR HD. Or, you know, those super popular Nexus smartphones. So for now don't worry because support for more smartphones are coming soon with the HTC One and GALAXY S 4 probably in the next few weeks, then we're expecting plenty more to quickly follow.
I like their Chat Heads feature, which works great without Facebook Home as we mentioned this afternoon. Feel free to check out all the links below for more details and our full review of the HTC First and Facebook Home.