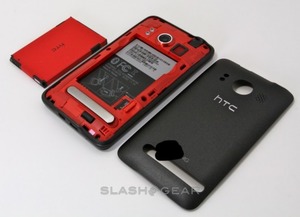 EVO 4G owners are getting an update today to fix many of the issues caused by the previous one. If you aren't the proud owner of an EVO though, and are looking for a deal, you can grab it now from Amazon or Wirefly for just a penny, or free respectively on a new 2 year contract. It may not be cutting edge anymore, but when people scramble for a 2 year old iPhone for $49.99, this is a great deal.
The EVO 4G is one of the best selling Android phones of all time. It was the first Android device to bring the now commonplace, but then gigantic 4.3″ screen. It's 1 GHz may not sound as impressive in light of the slick new dual cores we see today, but for free this is one of the best deals we've seen.
We couldn't blame you though if you wanted to hold out for the shiny new 3D version, but that will set you back $200 with a contract. Hardware-wise it may be outdated, but the EVO is now officially running the latest version of Android, and given its popularity, I'm sure Ice Cream Sandwich will find its way to the device one way or another when it is released late this year.