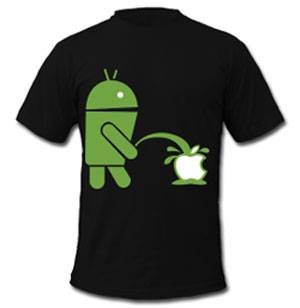 When it comes to iOS versus Android, the fans on each side of the battle can get very animated. There have been reports that surfaced over the last few months have shown that in the smartphone world Android is ahead of the iPhone. What most of those smartphone only reports don't consider is the overall market size of iOS and Android when the OS' are used on things like tablets in addition to smartphones. Earlier this week we talked about the iOS ecosystem being larger with the iPad and iPhone than the Android ecosystem.
ComScore has now released its latest report for Europe that has found the same thing as that US report from this week. In Europe, the iOS ecosystem is about twice the size of the Android ecosystem when you consider smartphones, tablets, and other devices. The study was based on data that covered the UK, Spain, France, and Italy and covered owners of media tablets and included demographics and characteristics of the users. The results of the study were very impressive.
The total number of consumers using iOS devices in Europe was over twice as large as those using Android. The number included iPads, iPhones, and iPod touches and the total install base was 28.9 million across the five markets. The total install base of Android users was 13.4 million. That iOS number is broken down further with 16.1 million of the users on the iPhone. The survey also found that in countries that participated 20.6% of smartphone owners used the iPhone and 27.2% of tablet owners use the iPad.
[via comScore]