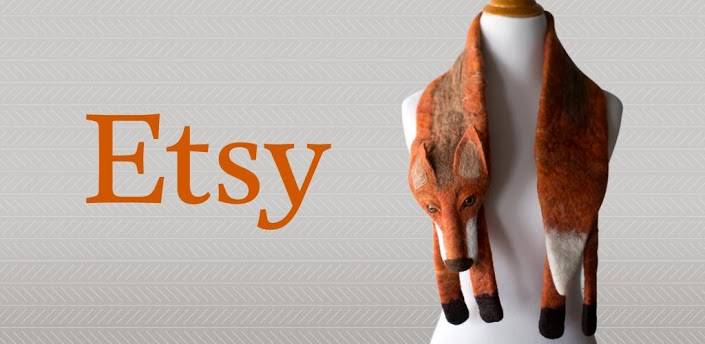 If you're one that likes to buy unique and custom handmade goods, surely you know all about Etsy. Known as the world's handmade goods marketplace Etsy has more than 17 million unique items for sale, and this past week they've updated their Android app and it's finally starting to come around. With tons of seller tools and more you'll want to check it out.
Back in December Etsy launched their Android app, and this just marks the second update so things are surely but slowly coming around. While we're still noticing a few complaints from users, Etsy focused on making this update be all about the seller. Since there's more than 800,000 users selling their goods, that makes perfect sense.
Etsy has just updated to version 1.2 for Android, and all the seller features should certainly make the experience better for all you creative minds. The biggest new features for seller tools is being able to view and manage your shop stats dashboard, as well as get full notifications right on your Android device. You'll get new order notifications while on the go, and even be able to view and add photos while out and about.
Then the Seller tools also allows users to view all their current, expired and inactive listings, as well as activate/deactivate listings at will. Personally it looks like being able to disable listings, add photos, and get notifications all on your Android device are the most important features here. Hopefully the next update works on the user experience for shopping, as well as improves the overall app speed. Oh, and a favorites tab would be nice guys. Otherwise keep up the good work. Get to shopping!
[via Play Store]