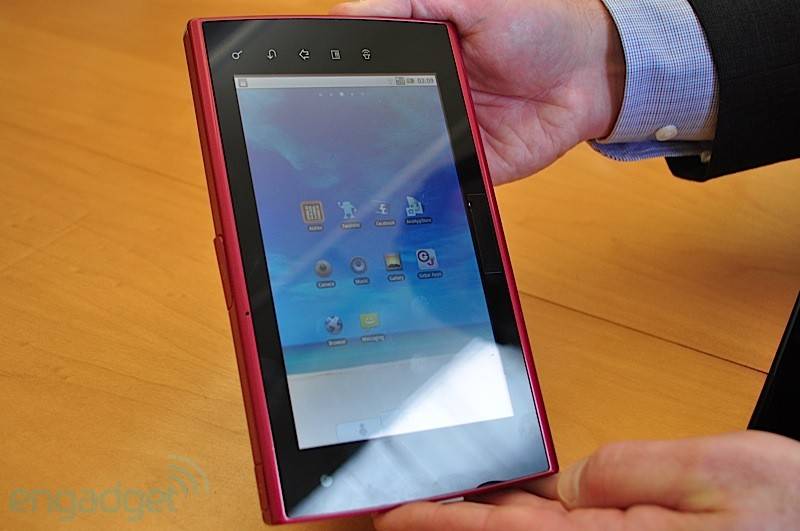 Well, here we go again, more Android tablet news. This time it's from a new company with the name of StreamTV. The Elocity A7 is a 7 inch tablet, like the Galaxy Tab, but will be powered by a 1 GHz Tegra II-720 CPU, which should be stunning for HD video playback and gaming. The display is sporting an 800×480 resolution, and has multi-touch capabilities with the capacitive touchscreen in the browser and the photo gallery.
On the outside of the device, we have a 1.3 megapixel front facing camera, USB Port, and HDMI Port. StreamTV says the HDMI cord will be included in the box, along with a wireless keyboard. These are very welcomed additions to the purchase. The tablet will ship with 2.2, but unfortunately the device will not have access to the marketplace because of restrictions. Instead they have their own store called the GetJar app store, and you can always side load apps if you would like.
The Elocity A7 will be available from StreamTV, through Amazon late September, early October for $399. Even though this looks like a very intriguing device, we want to see what IFA-2010 is bringing for us next week, along with announcements that we are going to be getting for the holiday season.
[via engadget]