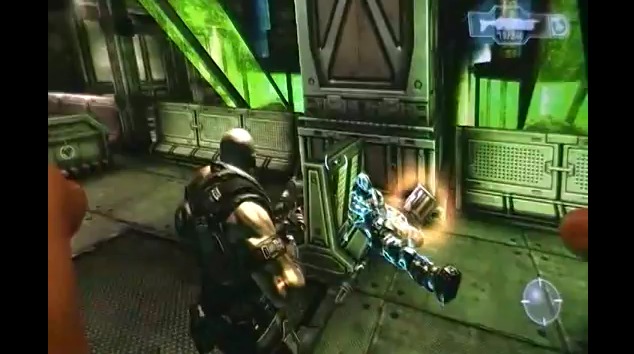 Shadowgun by Madfinger games has been mentioned a few times here before. We even saw a demo of the game by Nvidia but it was merely just the character on screen walking around and teasing us with some amazing visuals. Today DroidGamers has some much better footage with shooting and an actual real gameplay hands-on coming out of E3.
Shadowgun is a stunning OTS (over the shoulder) shooter coming from Madfinger games and they have been working closely with Nvidia to produce this game on Tegra 2, and quad-core Kal-El Android tablets. With their help they have added Nvidia Physx, as well as some incredible looking graphics and light rendering to make this feel just about as close as I've seen to a "console quality" game. It really has amazing graphics, the gameplay seems incredibly smooth and like it runs without any issues. If you watch around the 1:20 mark on the video below as the elevator rises you can see some serious lighting effects. I can't wait to play and review this on my Xoom or Kal-El tablet.
Originally it was stated that this game would be released for Nvidia Tegra 2 and Tegra 3 (Kal-El quad-core) devices but now they are reporting that a watered down version with less Physx and lighting effects will also be released for other top tier android devices that don't feature a Tegra chip. So at least other users will have the option to still enjoy this game but it sure looks to take full advantage of Tegra so why play it on anything else?
[via YouTube]