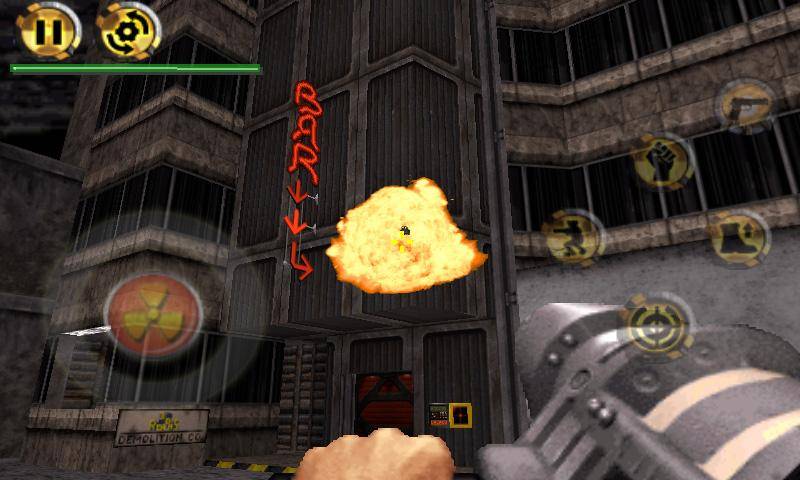 Who wasn't a little excited to see one of Duke's greatest adventures come to Android? Some of the first buyers, for one – when Duke Nukem 3D landed in the Android Market for 99 cents and included in-game advertising, a number of reviewers called foul. Now developer Machineworks Northwest has removed the game's advertising in response.
Duke says:" No ads!".
We listened – new version with no ads – update now!
It's a pretty common principle that Android developers can make money either via in-app ads or a paid or premium version, but not both. When a paid app gets advertising thrown in like the initial Duke Nukem 3D release, you'll almost always see low review scores citing that exact reason. Duke Nukem 3D is currently sitting at a 2.9 out of 5 rating in the Market – pretty poor stuff for what's supposed to be a AAA title.
There's still a few issues with Machineworks Northwest's pricing model. The Market app doesn't actually include the full game – you have to purchase extra episodes via another 99 cent in-app payment to unlock all the content. For game that's technically 15 years old, that's rubbing a lot of gamers the wrong way. Considering the porting and UI work that has to go into this sort of a product, three dollars certainly isn't unreasonable, but I imagine they'd get a lot fewer complaints if the app was simply $2.99.
[via Android Central]