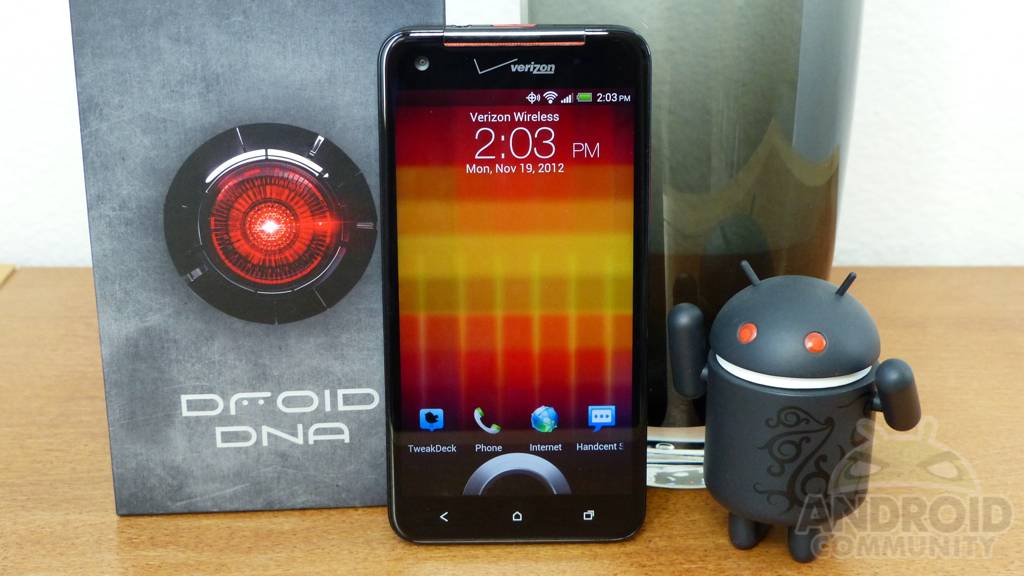 Talk of the Verizon HTC One seems to have been a fairly popular topic over the recent weeks. Verizon hasn't offered any announcement and HTC Director of PR Tom Harlin recently said the Droid DNA would continue to serve as the "HTC hero smartphone at Verizon." Putting that aside, Verizon Wireless has recently announced a special offer on the Droid DNA and it has once again brought back chatter about the HTC One.
First and foremost here, the offer. This one appears to be in the simpler side. Those interested will be able to score a free Droid DNA with Verizon. A two-year agreement is required and the offer will expire on May 21, 2013. The offer is broken down into a few steps and begins with you submitting your email address in exchange for a promo code. Once the promo code is received it can be used to claim your free Droid DNA. You only need to enter the code during the checkout process.
Moving away from the special offer on the Droid DNA and into the chatter about the HTC One. The question here is why Verizon would be offering the current HTC hero device for free. The speculation suggests that this may be a way of clearing inventory ahead of a new HTC hero device coming to the lineup. That new hero device could be the One. But again, Verizon has yet to make any announcement that states the HTC One is coming.
That brings the next question; Would it be wise to move to a Droid DNA right now? Well, while individual opinions will vary, we will offer this — it is hard to argue with free. Keeping in mind that the Droid DNA is not the newest phone on the market and the HTC One has gotten solid reviews, this could still be a good move for some. If you are the person that needs the latest and greatest at all times, the answer is likely no.
On the flip side though, the Droid DNA retains a solid set of specs. The handset is running Jelly Bean and sporting a 5-inch 1080p display with Gorilla Glass 2. The handset also features a quad-core 1.5GHz processor with 2GB of RAM, 16GB of internal storage, 2020 mAh battery, an 8 megapixel rear-facing camera and 4G LTE connectivity. All that being said, those looking for a bit more on the Droid DNA may benefit from our review, which can be read here and seen in the video sitting above.
SOURCE: Verizon Wireless
[device id=3811]