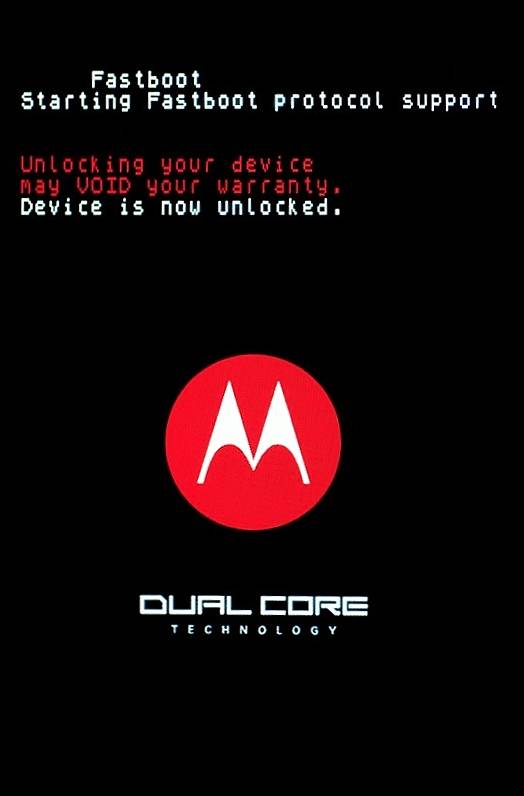 Motorola's Atrix may have just gotten its bootloader unlocked through a bit of trickery, but it looks like that unlock screen won't be on the new Droid 3 any time in the immediate future. An eager owner of the OG Droid, looking to bump his phone up to version 3 of the original Android 2 phone asked on Motorola's own forum whether the bootloader was unlocked. Ten minutes later a forum moderator confirmed, no such freedom will be granted.
The epic tale of Motorola and the bootloaders reached a an interesting turn a couple months ago when Motorola promised it was working on a compromise to allow unlocking bootloaders for those so inclined. After the recent discovery of an engineering build for the Atrix which allows unlocking its bootloader, I for one was hoping that solution was nearer than further. But alas the Droid 3 is as locked as the Droid 2 or Droid X.
Looking forward to a brightside, there may be some hope for the Droid 3 before too long. It took almost 3/4 of a year, but the Droid X and Droid 2 have recently gotten CyanogenMod support thanks to 2nd-init, and hopefully it won't take that long to get the work-around ported to the newer Moto devices. Also worth keeping in mind is that the Atrix bootloader unlock method does mention that it will void your warranty so Motorola is definitely working on an unlock solution. Whether or not it will be making its way to devices any time soon, its too soon to say. So the saga continues, does this affect your view of the Droid 3 any?