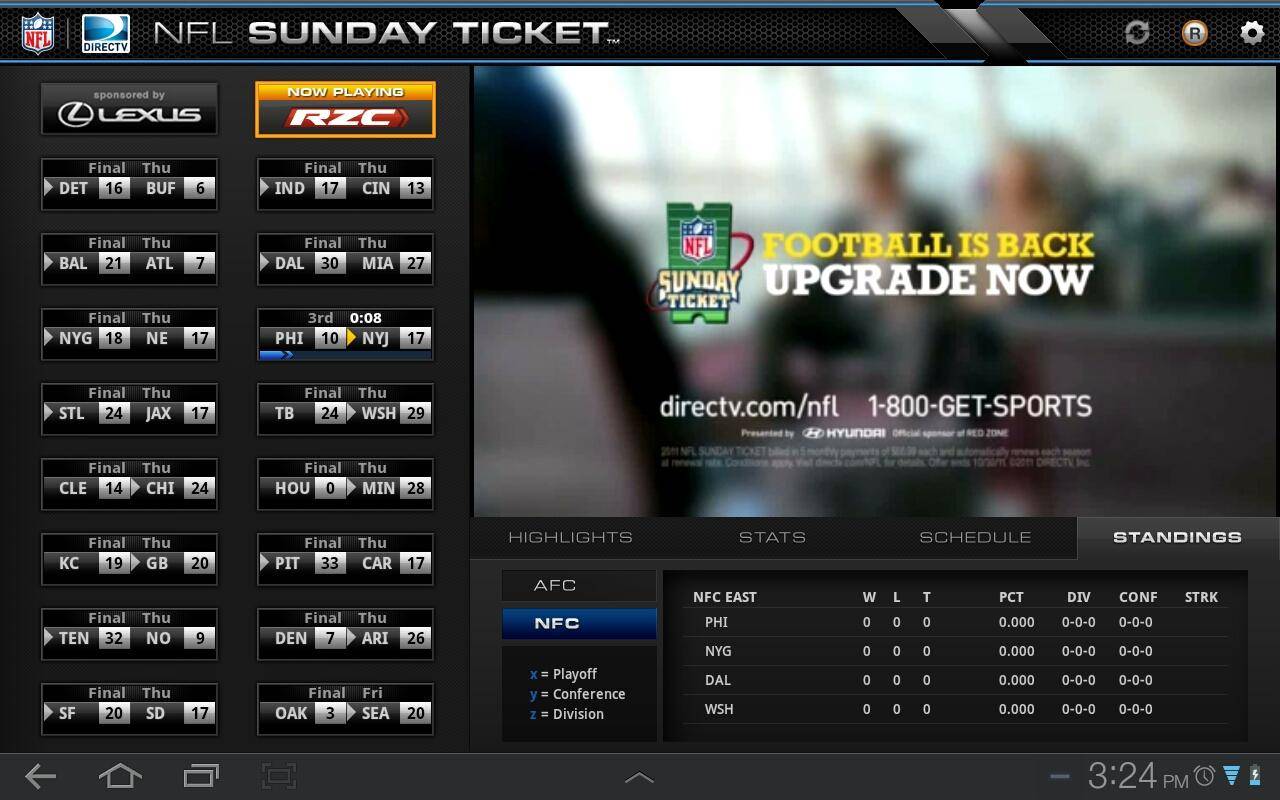 With the NFL finally getting started this week along with plenty of teams seeing the light (or dark), DirecTV has introduced their own NFL Sunday Ticket app specifically for Android Honeycomb tablets. They have long had a Sunday Ticket app, but this is for Android 3.1 and up tablets only and will be taking advantage of the full 10.1″ display similar to the recently released NFL 2011 for Honeycomb by the NFL.
For those like me that just love the NFL and football this app is simply awesome and will give you access to every game no matter where you are, 24/7. With DirecTV for tablets fans can monitor every Sunday game available, get all the details they'd ever need, and even stream them in full HD video using the bright and clear 10.1″ display on their Android Honeycomb tablets.
With highlight video's and scoring plays, live stats and more there are a few concerns I see right away. First being the small ads on the top left but that doesn't seem to bad. My main concern is this is only for DirecTV subscribers and you must be a subscriber to the NFL Sunday Ticket — something that isn't very cheap. This also only covers Sunday games and nothing on Thursday, Saturday or Monday night. Even though you must be a Sunday ticket subscriber this is still an awesome application for those that do have access to everything DirecTV has to offer. I might not head out and get the ticket for this app, but if I already have it this is just one more reason to love it.
Available now in the Android Market by clicking here. Go Packers!
[via Android Police]