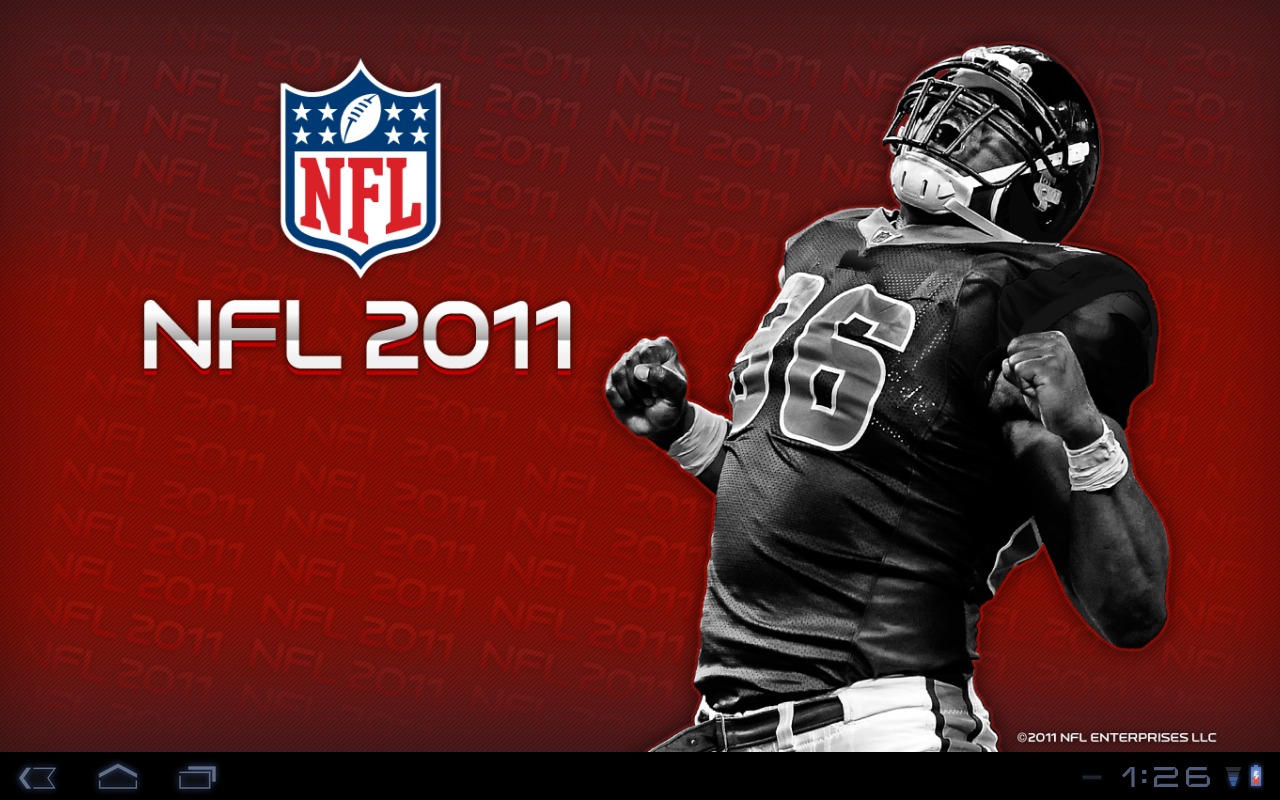 Just in time for Football to officially get started yesterday the NFL has released their official NFL 2011 app for Android tablets. This requires Android 3.0 or higher and so far it is amazing. I'm way too excited about this because the NFL Mobile app from Verizon doesn't support tablets and everything else just doesn't compare. Watching highlight videos and checking news in amazing quality built specifically for the 10″ display looks incredible. Well done NFL, well done!
So far this application seems to have it all. From amazing HD graphics and images, drive-by-drive plays, stats for my fantasy tracking and more. They really hit the nail on the head here. With NFL Network live coverage of games, video highlights and even up-to-date by the minute news all streamed from NFL Network this is just amazing. Video highlights are solid and you have no idea how excited this makes me. I've snapped some screenshots on my Galaxy Tab 10.1 and video playback looks great. I was able to watch every scoring play from the Packers game in about 2 minutes — awesome!
Game and scoring highlight video streaming

With each team listed you can see who is playing, what time, and where as well as the station it will be broadcast. This is truly the ultimate NFL tool for football fans. The image below shows all the current games for week one and when they actually get under way a box on the left appears showing what quarter, halftime, or final.

Oh man, I don't even know what else to say this really is just amazing and anyone that enjoys football should grab this immediately. Oh and it's free in case you were wondering. With this app you can keep up with game action, all the stats, and you even get drive charts. With team rosters, stats, and player info you have everything you need. When a game is over you can even see the entire teams stats like in the image below showing Aaron Rodgers and team's impressive week 1 numbers.

This is available exclusively for Android Honeycomb tablets and is available right now for FREE in the market by clicking here. During my hands-on time I took a few screenshots so check them all out in the gallery below.
[via Android Market]