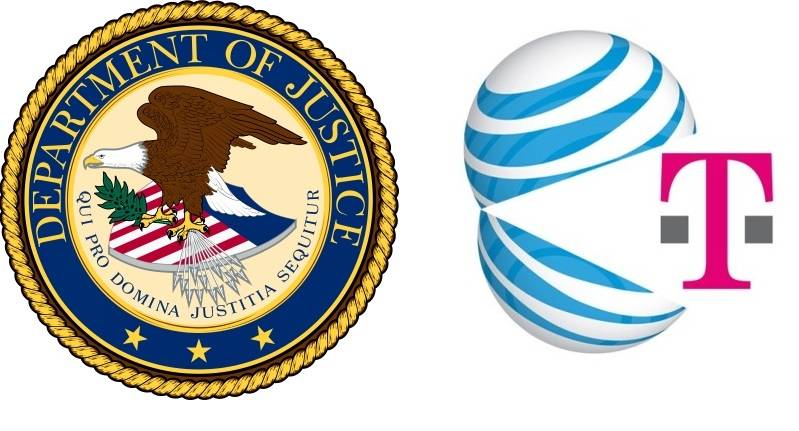 The U.S. Government and the Department of Justice apparently aren't up for allowing AT&T to acquire T-Mobile. Today the DOJ has filed a formal complaint and anti-trust case against AT&T in the acquisition in an attempt to stop it from moving forward. AT&T was quick to respond so check out more details below.
Today AT&T received some bad news and apparently they weren't expecting this once bit according to statements already made by AT&T this morning. The DOJ antri-trust complain clearly states that they do not agree on this union and here's a quote from the filing:
AT&T's elimination of T-Mobile as an independent, low- priced rival would remove a significant competitive force from the market," the U.S. said.
While we knew many were opposed to the idea I don't think anyone was expecting this. We recently saw the FCC looking for users to comment and share their opinion and even other carriers were quick to oppose the deal. While this is a huge blow and will add some serious delay, the deal isn't completely a lost cause but it didn't get any easier that is for sure.
AT&T has since released a statement and they don't sound too happy, but they do seem a bit confident still.
We are surprised and disappointed by today's action, particularly since we have met repeatedly with the Department of Justice and there was no indication from the DOJ that this action was being contemplated.

We plan to ask for an expedited hearing so the enormous benefits of this merger can be fully reviewed. The DOJ has the burden of proving alleged anti-competitive affects and we intend to vigorously contest this matter in court.

At the end of the day, we believe facts will guide any final decision and the facts are clear. This merger will:

Help solve our nation's spectrum exhaust situation and improve wireless service for millions.
Allow AT&T to expand 4G LTE mobile broadband to another 55 million Americans, or 97% of the population;
Result in billions of additional investment and tens of thousands of jobs, at a time when our nation needs them most.

We remain confident that this merger is in the best interest of consumers and our country, and the facts will prevail in court.
We have heard many government officials and senators comment on this acquisition I don't think many were expecting the DOJ to come out like this, either way this entire story is still developing so stay tuned as more details trickle in.
[via Bloomberg]