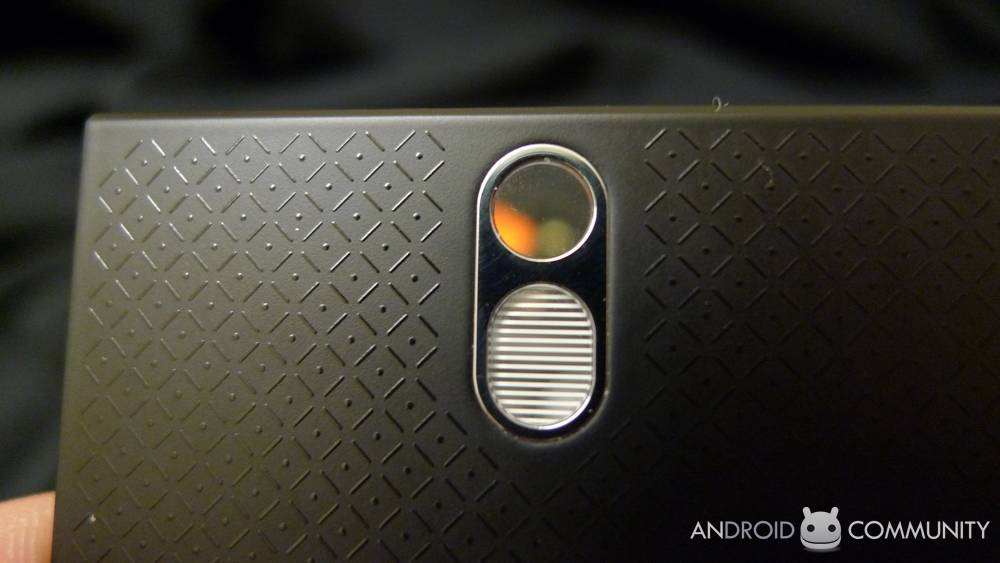 Because Dell has positioned this phone as a no-nonsense Android 2.2 Froyo smartphone that doesn't pretend to have the absolute best in any one category of features, instead aiming for a group of people who trust the brand, trust the feel, and trust the look of the phone, so too will this review be short and sweet. This is one of the newest Android phones made by Dell and it's got an in-your-face 4.1-inch display that's certainly not the biggest in the business – but it is covered with curved Gorilla Glass. This trend of slightly unique features continues through the whole of the device.
First Impressions
The very first time I personally held this device in my hand was at a special event during Mobile World Congress 2011 in Barcelona. This phone, or at least its hardware, has been in existence for almost a year now, the combination of its hardware and software being prepared for the market only very recently. As I took a peek at this phone at an odd stand in Spain, I noted the uniqueness in the design. It was if Dell had never held an Android phone from Motorola, HTC, Samsung, or the rest before in their lives, and instead decided to take their line of lovely laptop and home computers as inspiration, choosing features such as a 3D textured plastic battery cover and a 2-sided silver casing surrounding a curved front glass.
Uniqueness in form is, as it perhaps should be with most phones created for the Android platform, this phones strength. It is not the most powerful phone on the market, but it's nothing to scoff at, with a 1GHz QSD 8250 processor under the hood, it can potentially carry up to 32GB of data via microUSB, and it costs $499.99. Wait, what? Why would anyone ever pay $500 for a smartphone? Perhaps because it's unlocked and can be connected to any carrier you like?
Software
There's not too much to say about the software as the Dell Venue contains really nothing you'd not be able to download on your own from the Android Market, and there's 30+ of them that you'll be unable to uninstall from the outset. That said, this phone does allow sideloading of apps, so that is fun. This device also comes loaded with many screens of custom widgets that are rather large and not the most functional, so you'll want to take those out almost immediately. When I say not functional I mean they're obtrusive and not very pleasing to the eye – I'm sure they work just fine if you've got a use for them.
NOTE: this phone scores an 833 in the Quadrant benchmark app, placing it a notch below the Samsung Galaxy S line of phones. Therefor it really REALLY can't be considered a contender for the very strongest phone in any category other than hardware, the feel of the phone, the odd abilities it has, and the fact, again, that you can have this phone on whichever carrier you like.
Camera
Having an 8-megapixel camera on this phone is a big plus, and because the built-in camera app Dell has running has about 10 billion settings on it plus a focus function that works rather superbly in collaboration with the camera running on this phone, this camera is strong. This is one of the strongest cameras on the mobile device market right this moment. What I mean is cameras on devices that act first and foremost as either mobile phones or tablet computers. This is a strong camera! I'll give you one example here, and note that the lighting conditions were terrible and that by no means should this photo have turned out as well as it has:
Wrap-Up
This phone is not the strongest device on the market in any one category, but together all of its features DO make it a solid choice for those looking for a device that can run on any network they choose. Dell is a brand you can trust to bring you a quality product, and if you're the sort of person who only buys Dell for your desktop computers, heck, why not stick with a group you love?
The device feels lovely to hold, and although the buttons, all of the buttons, are in places I'm not used to when it comes to an Android device, they are in places and forms I suppose we could call "refreshing." Back when we first discovered that this phone would have three buttons, I guessed it was because it would eventually be upgraded to a version of Android that wouldn't need a physical "search" button. That time is here, it appears that this phone might not ever have an upgrade beyond Froyo, and as it turns out, Honeycomb's lack of a need for the search button goes beyond that, lacking the need for any physical buttons at all, as it turns out. So why does this phone have such odd choices in button placement and quantity? Perhaps it is true that the Dell folks tried to start from zero and just ended up in this place, design-wise, somehow or another.
Is this phone worth paying $500? No. I don't think there's a phone on the market worth that much. The only thing I'd ever pay that much money for is a tablet (and it better be a nice one) or a laptop. I've done both, and I've been happy with my purchases. If I payed $500 for a smartphone, even this one, I think I'd wish I'd just gone with a cheaper phone and spend the rest of the money on apps.
I cannot bring myself to dislike a device like the Dell Venue, but I do have to say that it's not the device I'll be carrying around this Spring season, not even a little bit. Only think I'll miss is the unique feel including, but not limited to, the curved Gorilla Glass up on the front. Very smooth and fierce!