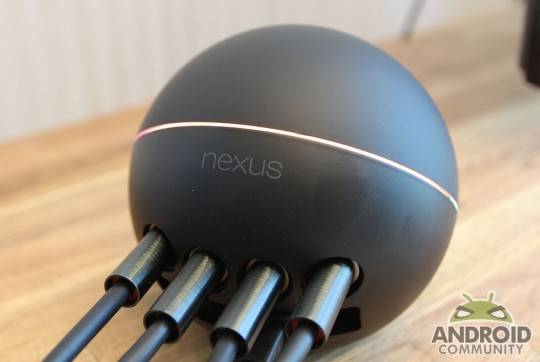 Google may have banished the Nexus Q from the Play Store a while back, however it looks like the device isn't totally dead yet. Well, it may be in the eyes of Google, however the folks at CyanogenMod have just released the first nightly build for the media streaming device that never really took off.
That being said, the CyanogenMod nightly build for the Nexus Q is dubbed steelhead and will bring Android 4.2.1 Jelly Bean. Of course, while this may be exactly what some Nexus Q users have been waiting and hoping for, there are some catches that you will likely want to know up front.
The folks at CyanogenMod are describing this release as being "fully functional" but with one caveat. That caveat may be enough for some to stop thinking about running this nightly and sticking with the original software. The original @home functionality will no longer work once you have the nightly build up and running. Taking that a step further, it was said that is is unclear if it will ever work.
The ROM can be downloaded from the CyanogenMod website and the installation process is similar to other Nexus devices. In other words, boot into fast boot mode, unlock it and then flash the recover. Another bit worth mentioning, the navigation during the recovery process is done using the Q. You will need to rotate the ball to navigate the menu and tap when you need to select. And then once in with CyanogenMod up and running, you can navigate with a mouse — either wired or Bluetooth. All said and done, it looks like the folks at CyanogenMod have given the Nexus Q a little bit of extra life.
[device id=3067]
[via Google+]