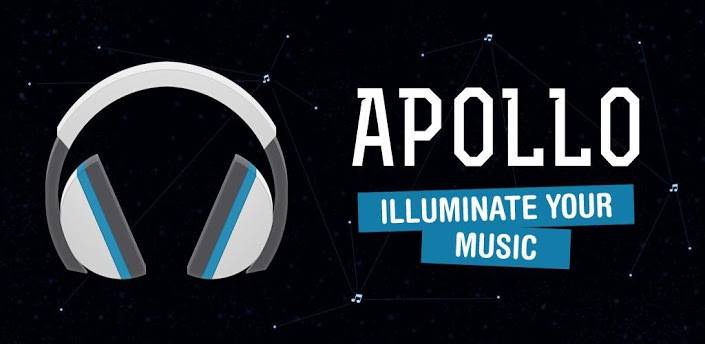 The official music player and Google Music option for CyanogenMod since CM9, Apollo, is finally available for everyone, not just those running the popular Android custom ROM. The app is called Apollo and this weekend it finally arrived in the Google Play Store for all to enjoy. Their slogan is "illuminate your music" and their app will do just that for you.
Apollo offers everything and more that Google Music currently offers. It finds your album artwork for you (usually always accurate) has an awesome user interface that matches Android 4.0 Ice Cream Sandwich and beyond, and is just an awesome alternative for all the music fans out there. We first mentioned Apollo back in May, but now you can try it yourself.
Apollo is fast, functional and extremely customizable — just like CyanogenMod is — but sadly the market version comes with built-in ads. Apollo+ however is only $0.99 and gives you everything completely ad free. For now their initial launch is pretty awesome. It comes stock with the black color theme, but also has white and many other themes for those interested. They also state multiple updates will be coming soon.
The images below are just a few to give you an idea of the layout and user interface for Apollo, and once some updates arrive we can expect tablet specific features, new layouts, customizable widgets and more. For now you can pin an entire album or song to your homescreens, use their current and awesome widget, and they even support gapless playback. The new version in the Play Store is different from the current versions bundled with CM10, so we suggest giving them both a try and seeing what you like best. Enjoy that Apollo Music Player guys!
[via Play Store]