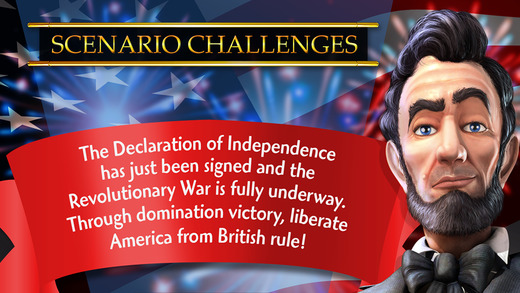 Delivering on its promise, 2K Games has made Civilization Revolution 2 available on iOS today and, based on early runs and reviews, Android gamers might be both pleased and disappointed by what's coming to the platform soon. There is word that there will be no in-app purchases, but there will also be no chance to compete with friends either.
Civilization Revolution 2 basically takes the same game that was not available on Android previously and takes it up a notch. Developed this time exclusively for mobile devices, the developers have been able to focus on maximizing and optimizing for mobile hardware. In short, the game promises to look stunning on your smartphone. And the controls are completely touch-friendly as well. In fact, it seems that the developers have even put a safeguard to prevent users from accidentally ending their turn by a misplaced tap. Now they will have to swipe a slider to indicate the end of their round.
One thing, however, that will be missing in this exclusively mobile incarnation is multiplayer support. It almost feels natural, if not tempting, to compete with your friends handling different civilizations, or civs in the game's parlance. However, without having to wrestle with the messy details of multiplayer support, the game developers would have had more time to focus on perfecting the single player campaigns. At least in theory. It remains to be seen whether those campaigns, which now include modern day technologies such as Modern Warfare and Information Technology as well as unlockable leaders like John F. Kennedy and Churchill, will match expectations.
The price, however, might not. On iTunes Appstore, Civilization Revolution 2 costs $14.99, and the Android price tag is likely to be the same. Definitely a bit pricey, though it seems to be the trend for high-profile or popular titles these days. Hopefully, there will indeed be no in-app purchases required to finish this game to the end.
VIA: DroidGamers, 148Apps