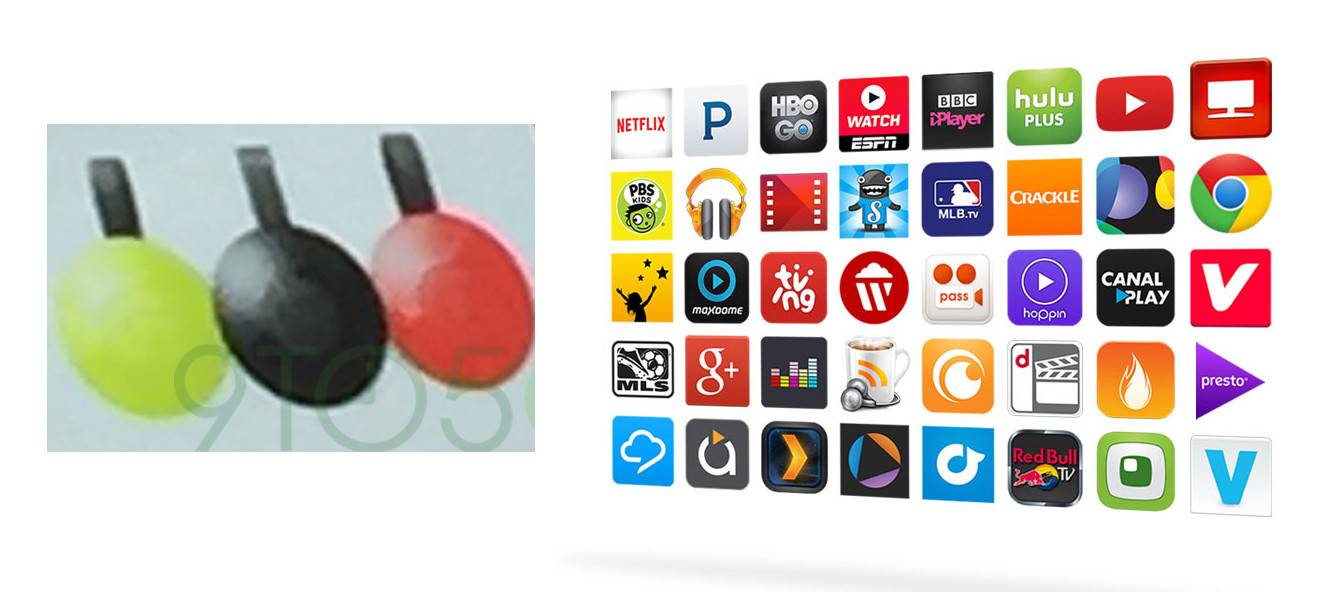 The rumored Google event on September 29 will not just supposedly bring the official announcement of the next generation Nexus devices. There are some rumors flying (with leaked documents to boot) that Chromecast will also be getting something new: a new hardware, a Spotify connection, as well as an updated app that will enhance the current companion app we're using. Well, anything is an improvement on the latter, as the current app is pretty functional but barebones.
According to documents obtained by 9to5google, the Chromecast companion app will be getting an overhaul in terms of design, interface, and functionality. There will be a new "What's On" section that will let you browse through all the latest content that your Chroimecast-Supported apps is offering. So all the latest movies, TV shows, and video content will be shown on this panel, pulling it from the apps that have already been installed on Chromecast.
And if you're still looking for other supported apps that you can add to your already installed ones, there is now a section that will suggest other apps to you. The current Discover apps tab on the app redirects you to the Google Play Store, but this serves as a hub for all Chromecast-supported apps. In terms of the interface, it seems that it will also get a makeover, with tabbed navigation now existing alongside the current sidebar (based on blurry leaked images).
The addition of Spotify is something that a lot of users have been waiting for. If the rumors are true, then this will become a reality in a week's time, as well as the unveiling of the new hardware which will supposedly have Fast Play, faster WiFi, and faster feeds for the screen.
VIA: 9to5Google