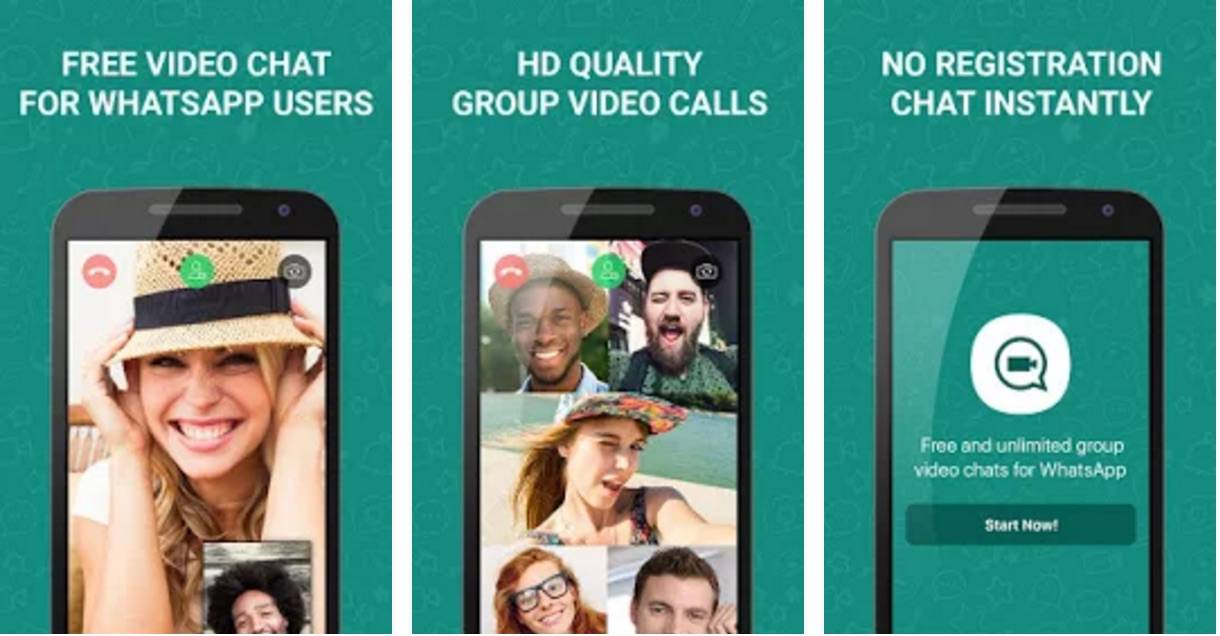 Since WhatsApp still doesn't have group video calling yet (although they plan to introduce one soon), users will have to rely on 3rd party apps in order to be able to talk to their family members or friends all at the same time though their mobile devices. And it is an important feature that people have been requesting for since day one. One of those apps is called Booyah, and it is now available for Android devices, just weeks after being released on that other platform.
Saying that it's "video calling made easy", the app doesn't require any registration or login, no friend requests, and no hassle. All you have to do is push a few buttons and you can get everyone you want to on the call. It is streamlined already to your WhatsApp account so there's a "seamless transition" from just doing a group chat to actually doing a video group chat. You can video chat with up to twelve people at the same time. The screen will even change and fit itself depending on how many people you have on the call.
But it's not limited to just WhatsApp users only. If it doesn't see the app on the mobile device it's installed in, it will still work. It will give you a "Share Intent" feature, which means you can connect through other messaging platforms like Messenger, Instagram, Snapchat, etc. Their goal is to eventually make the app available as a video group chat to all the various apps and platforms, even though for now, WhatsApp is indeed the social graph.
For those worried about security, the developer assures that no personal information is collected and whatever happens on Booyah stays on Booyah, and not saved on WhatsApp or the user's device. You can download Booyah for free from the Google Play Store.