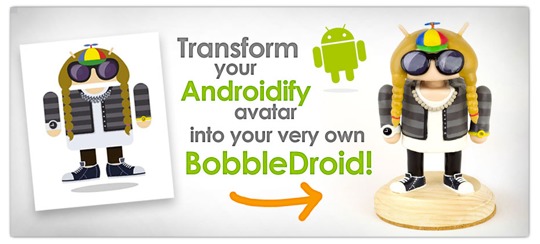 A new breed of geeky desktop toys for Android fans has launched today and they're called BobbleDroids. These Android bobbleheads are custom handmade based on your Androidify avatar, making them truly unique gifts this holiday season for yourself or your hardcore Android-loving friends and family. Have the coolest desk in the office and show off your Android pride with no less than a fully decked out BobbleDroid – created to your exact specifications, obeying and bobbling at your every command.
BobbleDroids stand about 7 to 9 inches tall on a circular wooden base and are made from a combination of clay, foam, wood, and other non-toxic craft materials. They not only have heads that wobble in that fun quirky way, but also arms that can rotate to strike a pose. They are made with great attention to detail and are each like an individually commissioned one-of-a-kind artistic creation. No two BobbleDroids are identical.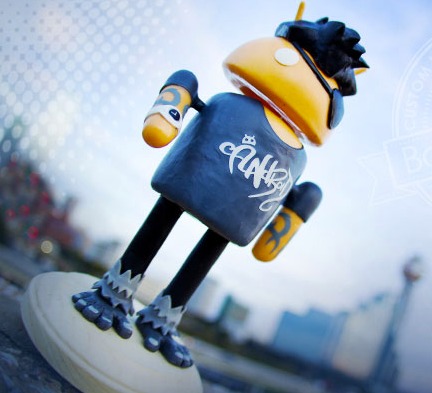 You will need to get the free Androidify app from the [Android Market] to design your own avatar as BobbleDroids are only custom made at the moment. Limited edition original design BobbleDroid series may be available later on down the road. But for now, if you want to get one in time for holiday delivery, you'll have to order by December 1, as they can take up to 3 weeks to make.
For more details check out the BobbleDroids website.