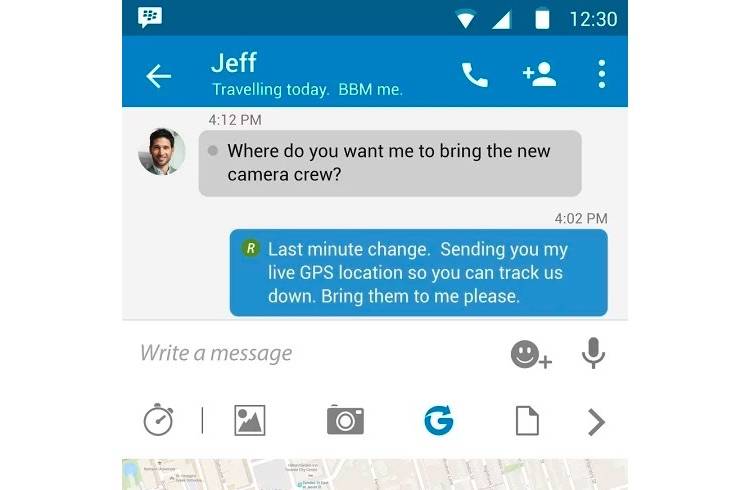 Aside from the BlackBerry DTEK50, the Canadian smartphone pioneer recently released an important update for the BBM. As you know, BBM isn't only for BlackBerry. The company made it available for Android almost three years ago, reaching 10 million downloads within 24 hours. The instant messaging app has since been updated many times, improving after every update. This free messaging app is receiving another enhancement to allow free video calls, upgrade group chat, and sharing of longer videos.
If you're already a regular BBM user, you'd be glad to know video calling is now offered free. You don't have to worry about overcharges because BlackBerry and your mobile carrier won't count the data against your plan. That's total freedom for those who like to video chat all the time.
The group chat has been updated as well. If you're up for it, you can even start a group chat with a maximum of 250 contacts. That can be a challenged to manage but it can be useful for marketing and advertising purposes. This way, you can quickly disseminate information, photos, lists, as well as, calendar updates.
With the app update, you can also now share longer videos and set duration for muting notifications. There's also a new Discover screen where you can get subscriptions and stickers.
Download BBM from the Google Play Store