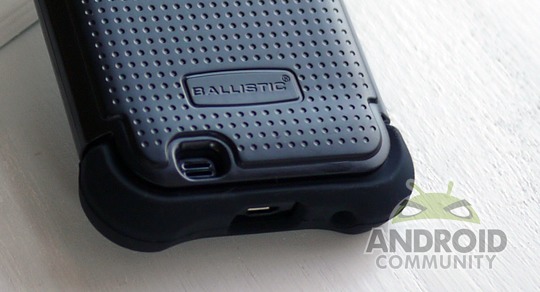 For those needing some serious extra protection for that smartphone we have exactly what you need. Today we have a quick hands-on and unboxing with one of the best drop protection and durable cases for the Samsung Galaxy S II. That being the Ballistic SG (Shell Gel) series for the Epic 4G Touch.
Now at first thought you'll probably think that it makes this sexy and sleek phone fat and chunky — and it does. While this definitely doesn't appeal to everyone — for those that need the extra protection or are overly cautious this is as good as it gets. Coming in for around $34.99 this is no cheap purchase — but is it worth it? That is the question. Check out our hands-on video for a better idea of how simple and easy this case works with your smartphone.
Ballistic SG case hands-on

What makes the Ballistic unique — and worth the money is the design and durability. With reinforced corners for extreme drop protection and more these cases offer complete protection. The entire body is wrapped in a thick and protective gel-case that covers every aspect of the device (as seen in video). Then they offer another level of protection and durability with the shell snap on cover that not only adds strength, but also gives you an easy and comfortable grip.
Ballistic has made sure they kept every port, speaker, and microphone pinhole open and fully accessible while still adding the extra level of protection and strength on the corners. The gel-case is very strong and of extreme quality, as is the rest of the case and it feels worth the price once in your hand. Then if you happen to drop your phone, or toss it out a window you'll know it was worth the price when it comes back basically unharmed.
You can see our thorough review of the Galaxy S II Epic 4G Touch right here, along with plenty of pictures and a link to purchase this awesome and highly durable protective case below. Get it for 20% off during the holidays using "YOLO17" code during checkout until January 7th.
[device id=1458]