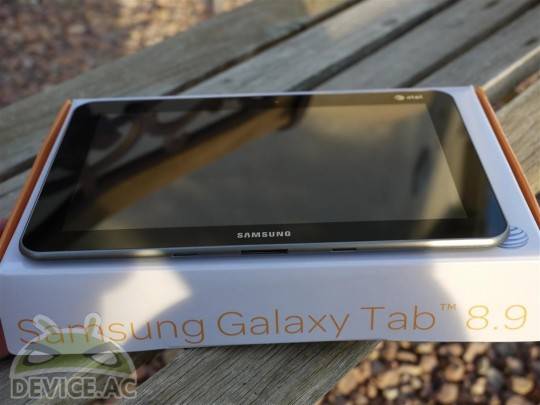 We're big fans of Samsung's Goldilocks tablet, the Galaxy Tab 8.9. (Not too big, not too small, just right.) Fans enought that it was one of our top five Android devices of 2011. And while it's a fine piece of tech in its WiFi-only version, AT&T went a step further and added LTE capability – check out our hands-on. If you're OK with refurbished hardware, you can pick one up from AT&T's website right now for just $199.99 on a two-year contract, or $399.99 without. For a Samsung tablet with an always-on data connection, that's a downright steal.
I'd go with the contract-free option, and here's why: currently the WiFi-only Galaxy Tab 8.9 retails for around $449.99, though it seems to go on sale pretty often. Save fifty bucks and get the data connection, just in case you want it – if you've got an AT&T LTE phone, you can even swap in the SIM card. Of course, AT&T will probably insist that you sign up for a new plan even with the no-commitment pricing, but if you don't want it you can cancel right away.
The Galaxy Tab 8.9 gets all the bells and whistles of the 10.1-inch version (including an identical 1280×800 screen) in a slightly more portable package: the Tegra 2 processor, 16GB of storage, 1GB of memory and Samsung's TouchWiz-flavored Honeycomb. There's an update to Ice Cream Sandwich in the works, but thanks to a vibrant modder community, you don't have to wait for it if you're wiling to get your hands dirty. My personal WiFi model is running AOKP ICS right now, and aside from missing out on the 3.2MP camera and the front-facing cam, it's a blast.
[device id=1676]