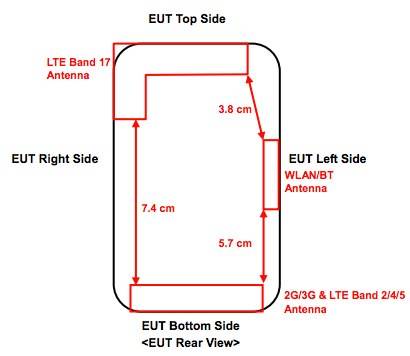 Rumors of an HTC One X+ have been floating around for some time now, some even stating a model arriving for T-Mobile. Today however a new and improved Tegra 3 powered quad-core 4G LTE One X+ has hit the FCC en route to AT&T. NVIDIA's Icera modem recently was approved for AT&T 4G LTE too, so this makes perfect sense.
We still aren't fully sure what to expect from the folks at HTC but they have an event coming up next week where we'll be learning about what they've been brewing. These recent FCC filings have all but confirmed the device exists, and rumors have suggested it will be designed very similar if not the same as the previous One X. I'm hopeful for a larger battery though myself.
We've seen reports that the NVIDIA Tegra 3 has been boosted to 1.6 GHz on all four cores, as well as 1.7 GHz for the fifth "ninja core" that does the simpler tasks at hand to preserve battery life. The folks from Engadget uncovered this FCC filing earlier today so now we just need to wait for HTC to make a formal announcement.
NVIDIA has stated their quad-core Tegra 3+ with 4G LTE radios would make it to market before the end of 2012, and they look to be right on track. Hopefully HTC is aiming for an October launch — which also lines up with a few recent rumors although nothing can be confirmed at this moment. For now it appears that an improved HTC One X+ is for sure headed to AT&T, and possibly to the folks at T-Mobile too. Stay tuned for details from next weeks event.
[via FCC]