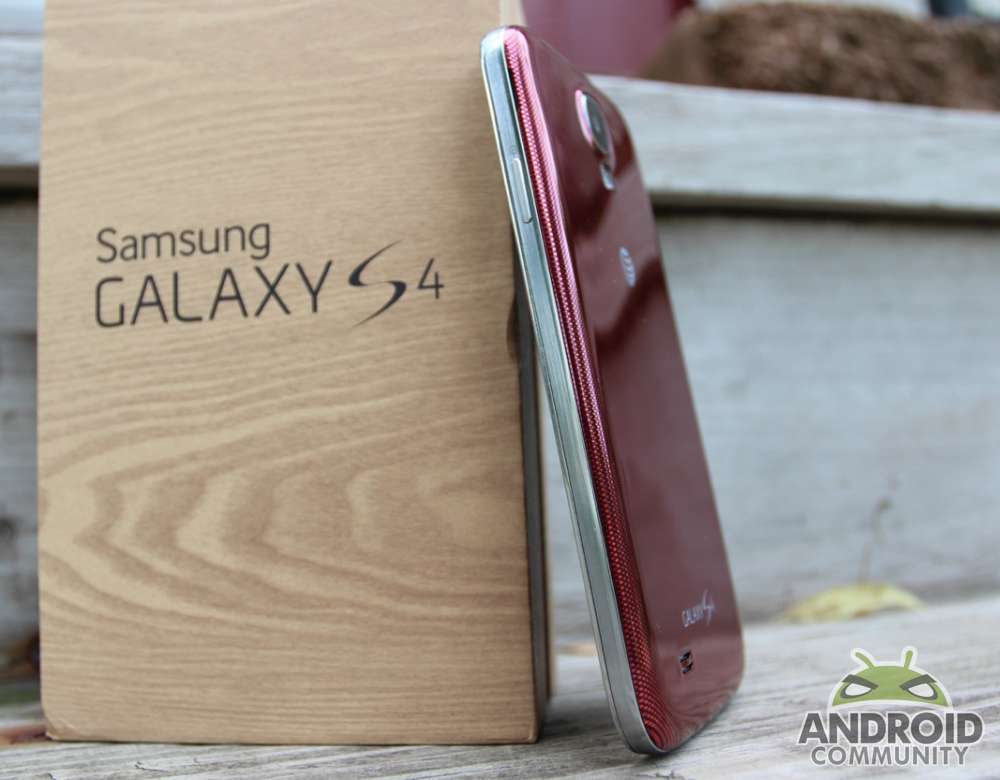 With the weekend in site this evening we're taking a peek at the Samsung Galaxy S4 yet again. This isn't just any regular Galaxy S4 though, and as you can see, we have the exclusive to AT&T Red Aurora model on our hands. If you're the type that doesn't want to be like the rest of the pack with white or black, check it out below.
Just like the older brother, the Galaxy S III, Samsung and AT&T have delivered a bright red Galaxy S4 for those who'd like to have a little flair. It's the same impressive smartphone we know and love, through and through, only now it's the color I'd like my 68 Mustang Fastback to be. They call it Red Aurora, and we have more pictures below.
That same 5-inch 1920 x 1080p HD display is present. And the same goes for the quad-core Snapdragon 600 processor, 2GB of RAM, and 16GB of storage. They still don't offer a 32GB flavor, sadly. You'll still enjoy a 13 megapixel camera, all those dual-shot features, and Android 4.2 Jelly Bean covered in Samsung's spiffy features. To be honest I didn't like it at first, but this red color is starting to grow on me. It sure is shiny and reflective though.
As you can see, they've also made the capacitive menu and back buttons red. Instead of the usual white, which is fine with us, but could be an issue outdoors when you can't find the back button. Then another thing worth noting is the Red Aurora color makes the textured plastic design on the front fascia of the device much more prominent than the white model.
So what do you guys think? Will you stick to white or black, or does this red flavor interest you? Samsung announced this week 5 additional colors, even an ugly brown-yellow option, but so far this is the only additional color available stateside. If this isn't your thing you can have Colorware make you a custom GS4 for about $1000, or even get a gold-plated model should you feel extra special.
The Red Aurora Samsung Galaxy S4 is available online and in-stores right this minute for the usual $199 and a new 2-year contract available exclusively from AT&T. Who's buying?