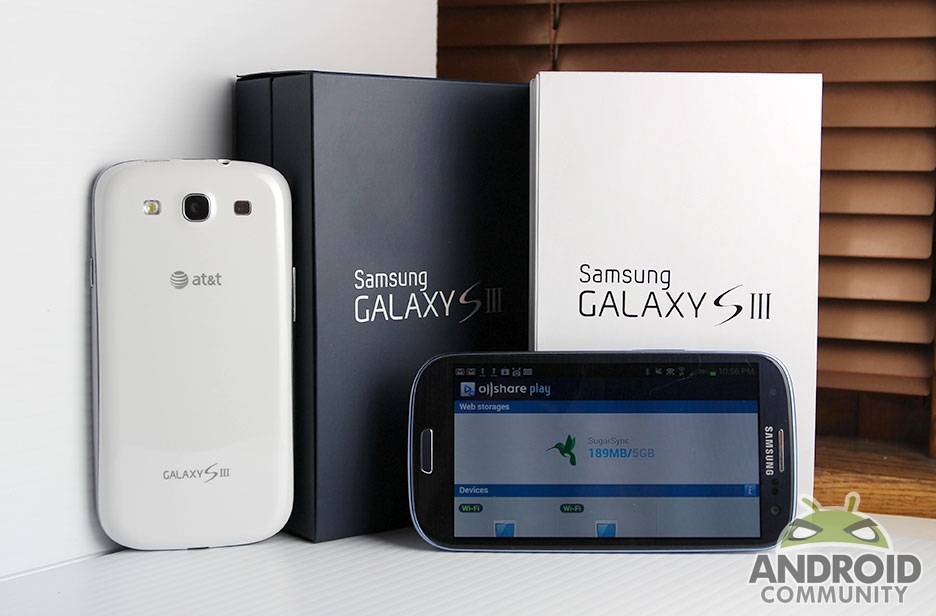 The entire Samsung Galaxy S III launch wasn't as smooth as we, or Sammy wanted it to be here in the US. It was nice to see them launch on all carriers around the same time with the same design, but demand was much higher than product at launch. Everyone had to delay or filter their launch and today AT&T has confirmed the Galaxy S III flagship phones in-store availability date.
The AT&T 4G LTE powered Samsung Galaxy S III has been shipping in limited numbers via pre-orders and online sales, but you'll be able to walk into any AT&T store on Friday July 6th, and walk out a proud new SGSIII owner. AT&T has confirmed the date earlier this afternoon at their official blog.
Get this 4.8-inch 720p HD smartphone rocking Android 4.0 Ice Cream Sandwich, an impressive dual-core Qualcomm S4 processor, 2GB of RAM, and even the Pebble Blue model all later this week. If you didn't pre-order or haven't had much luck finding stock the wait is almost over. Who already has a Galaxy S III? Did you get it from AT&T, or will you be snagging one up on Friday? Check out our Galaxy S III review if you are still on the fence.
[device id=2688]