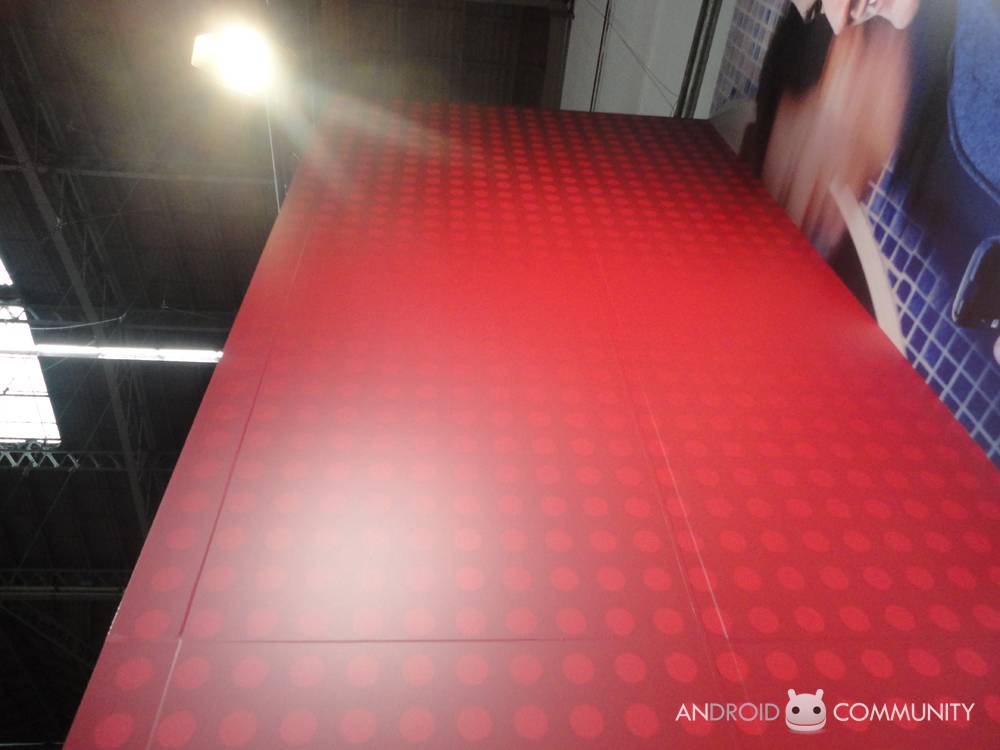 Our series on security measures taken at press events continues here with a bit of tape placed between the batter and the battery cover on a Motorola ATRIX 4G Android smartphone at the Motorola booth at Mobile World Congress 2011. As we mentioned in the last post in this series, Mobile World Congress had more than one rumor going around about stolen devices at stands throughout the giant event. Where HTC decided it smooth to add Android stickers to the backs of their phones, Motorola had a slightly less obvious tactic in play.
As we had a close peek at the ATRIX 4G, (which we since have been blessed with our own personal version of,) we popped the battery cover off of the back like any inquisitive tech blogger would. Being a part of the android community and a writer for Android Community means I personally am bound by unspoken law to have to see what's going on under the battery cover of every single Android device. Once we tried harder than we'd normally have to to remove the cover, it became apparent that a bonus obstruction was in play – some big fat heavy tape.
Well played, Motorola, this is already the best solution, or should I say jimmy-rigging job we've seen put in place to secure down an Android device at a media event. Bonus points for invisibility to the non-hardcore users and viewers. Also, just so you know, we put the batter cover back on after we shot these few photos, so no worries for you!