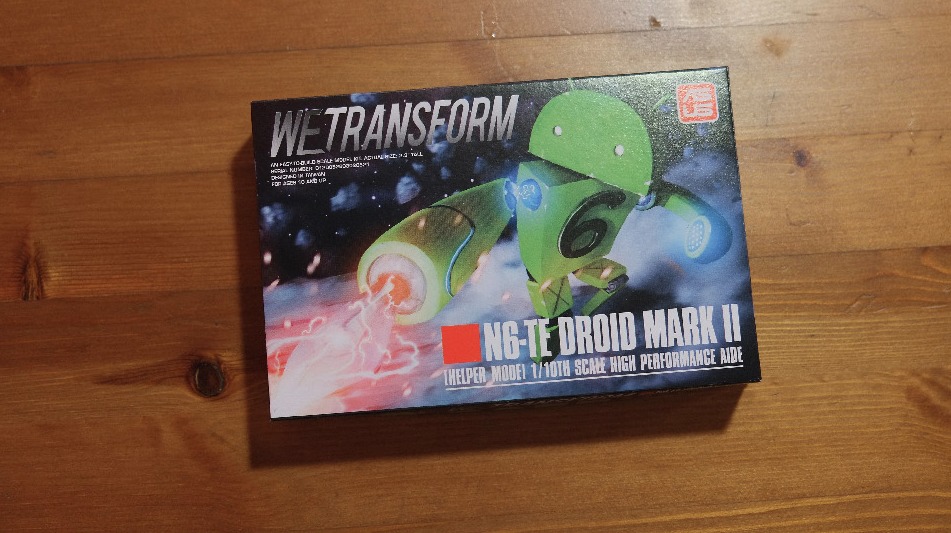 ASUS has dropped a teaser ahead of their Computex announcement and interestingly enough, they have done so using a plastic model and a series of images. The images show the process of building an Android robot named DROID MARK II. They have this little green guy sitting with a model number of N6-TE and some of the pieces look to represent some of the functionality.
Those browsing the gallery below will likely notice the robot is holding two objects — a phone and a pen. Strangely enough, that pen appears to be mighty powerful. Well, that is at least based on the box anyway. As we generally see the external packaging being more exciting than the features inside, we will just take that to mean ASUS will be announcing something with pen support.
Otherwise, the 6 on the front of the robot suggests this may be a 6-inch device. There is also the "We Transform" bit which leads to thoughts of another Transformer product. Without going overboard with speculation, maybe ASUS has a 6-inch Transformer Note in the works.
Something along those lines makes it almost sound like ASUS is planning a device to take on the Galaxy Note II. Or for that matter, the yet to be announced Galaxy Note 3. Device speculation aside, there is also the question of where this will be available. Some of the previous ASUS products, such as the FonePad will not be released in the US market.
With that, the ASUS Computex announcement is just a few days away. The event is scheduled for 3PM local Taiwan time on June 3rd. Or in other words, those in the US market will be staying up late as that time translates to 3AM Eastern time. Then again, you could always go to be the night before knowing you will have some news to wake up with.
SOURCE: ASUS