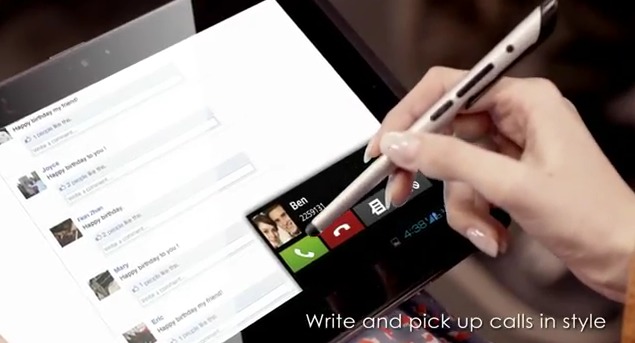 Sometimes it's hard to realize a good idea until you've seen it in action. And to be honest, I was a bit skeptical of the 'two devices, one data plan' idea for some time. But the ASUS PadFone seems flawless; well, it does in their advertisement so I guess there's some bias there. Either way, be sure to check out 1:38 in the video clip when they show how the included stylus doubles as a bluetooth headset!
It's a rather long commercial showing much of the same when it comes to actually using your device. But what they try to convey is how one device can now serve all your needs throughout the day. The PadFone apart from the tablet attachment has a 1500mAh battery, so it's not the most impressive in that department; but when slipped into the tablet the battery life boosts up to 5X.
https://www.youtube.com/watch?v=Rrh_EwFaZ7I
There's one aspect of tablets that we don't necessarily "need"; they don't have to be thin. After all, that's what many liked about the Sony Tablet S, it was easy to hold because of the included lip along to the top edge. If it performs as well as it does in the advertisement, then hopefully we will see more manufacturers take this 'all-in-one' approach with their devices. Also, be sure to check out our hands-on with the PadFone from today in MWC!
[via TalkAndroid]