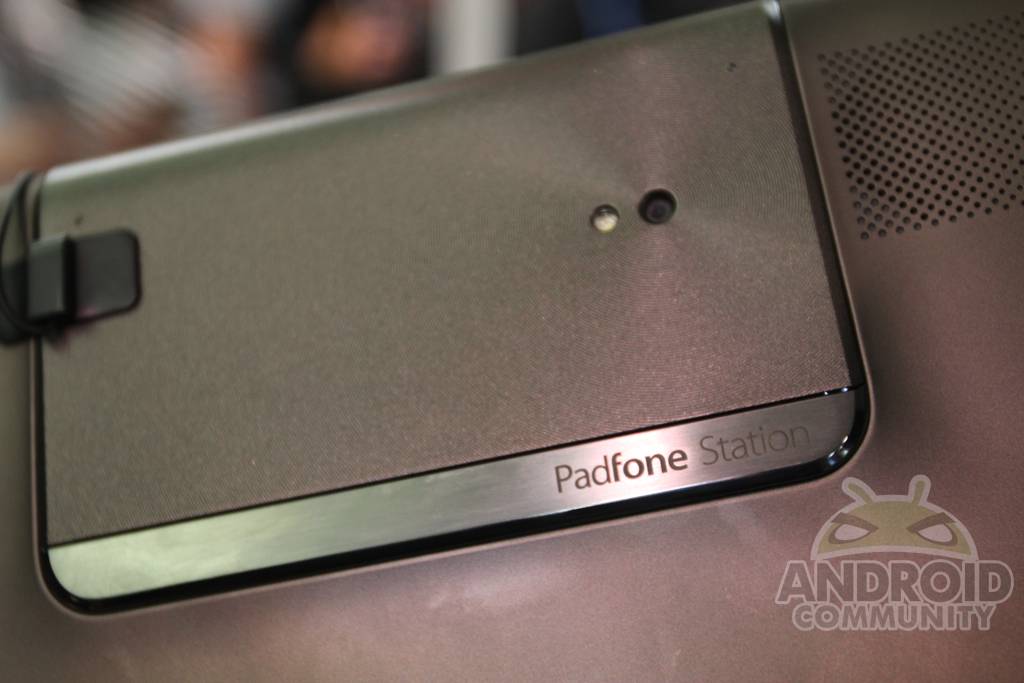 Easily one of the most-anticipated Android devices over the last year has been the Asus Padfone. First just a concept and eventually a developed product, Asus has finally pulled the wraps off if its shiny new form factor and the hardware that will release in just a couple of months. If you've been following the Padfone, you know it's an Ice Cream Sandwich smartphone that docks to become a full-fledged Android tablet. Asus had two new surprises at its launch event: one, the Padfone will be released in April, and two, they're not done defying conventions: they've added a Galaxy Note-style stylus that doubles as a Bluetooth headset. You read that right.
For hardware, the smartphone portion gets the popular 1.5ghz dual-core Snapdragon S4 and a full gigabyte of memory. The phone's screen is a 4.3-inch Super AMOLED display with a qHD resolution, and it packs in 16GB of storage plus an 8MP camera and an HSPA/LTE radio. Of course, the phone is only half the story. Slide it into the tablet dock and the MicroUSB port connects for charging (5 times the battery life!) and the HDMI dock displays your information on the ten-inch 1280×800 tablet screen.
The transition from phone to tablet takes advantage of Ice Cream Sandwich's dual nature, instantly shifting the user interface as needed. The demonstrations of this were seamless: watching a video on the phone continued on the pad with only a slight pause. Obviously the tablet isn't an ideal device for answering calls – that's where the new stylus/headset comes in. It automatically actives if you get a call in tablet mode. Unfortunately the stylus was presented in an eyes-only capacity, and Asus didn't say if it was included or would need to be bought separately.
The phone is surprisingly light, while the tablet (docked) is surprisingly heavy – chock it up to a big battery and heavier-than-expected docking components. That said, both pieces feel like quality electronics, with textured plastic and metal accents. Asus is mum on where it will release the Padfone and which carriers (if any) will offer it. They also weren't talking about a price -a considerable omission when high-end phones alone are pushing the $700 USD mark. Even so, we can't wait to try it out in a more official capacity – April can't get here soon enough.
Kep an eye on our Mobile World Congress portal for all the breaking news on Android smartphones, tablets and everything in between.