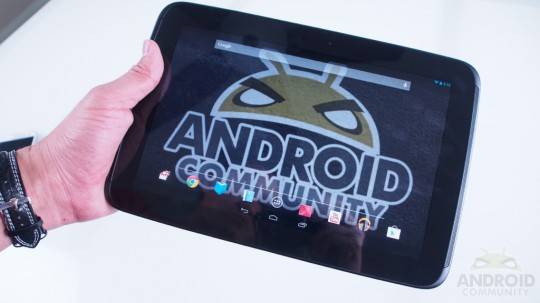 With the 2013 Nexus 7 announced in July and the rumor mill surrounding the Nexus 5 smartphone kicking into full gear, it was only a matter of time before we get word of a refreshed Nexus 10 tablet as well. And looks like the device will again be coming from ASUS who already had the privilege of manufacturing the new Nexus 7.
The Nexus reference Android devices is already due for a refresh, especially since Google got the ball rolling in July. The new Nexus 7 truly improves on its predecessor in so many way that it puts all other 7-inch tablets in that price range to shame. You can find out more about this impressive device from our review here. Meanwhile, Google is seemingly setting up the stage for the arrival of a new Nexus smartphone, the Nexus 5, which all rumors now point to as being made by LG. All that's missing now is the large Nexus 10 tablet.
There have been earlier rumors that Samsung, who made the current Nexus 10, would once again to be chosen by Google to make a new 10-inch tablet. However, there have also been talks of ASUS, who is revving up its Android portfolio beyond budget devices, taking up that slot instead. Based on this leaked snapshot of a PCWorld Store stock listing, it seems that the lot fell to ASUS indeed and would sell in the UK for 349.99 GBP, roughly $565.
While we'll still need to see more information regarding this new ASUS Nexus 10 tablet, in some ways it makes sense for Google to continue the successful partnership that produced the new Nexus 7. It does, however, put Samsung in the rather awkward position of being edged out of the roster after having produced Nexus devices in the past as well.
SOURCE: Twitter