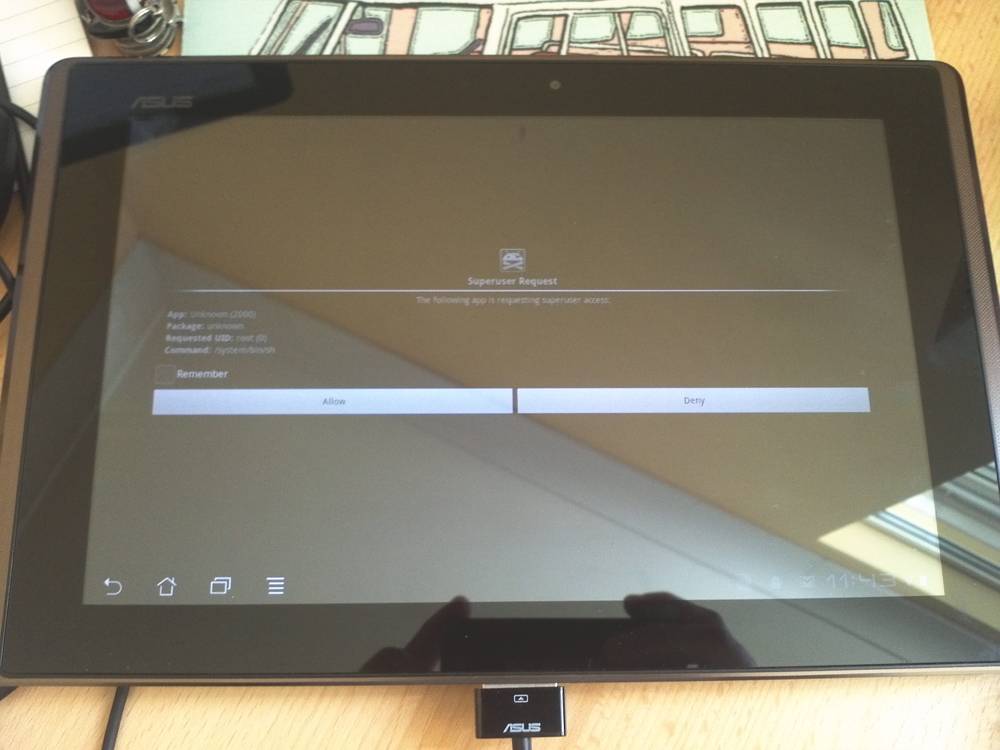 It appears that a mister @PaulOBrien has rooted his brand new Asus Eee Pad Transformer with much success, evoking "all your base" as he announces his accomplishment. This tablet is barely available, having been released on April 10th as an Amazon exclusive in the UK, set to have a wider release on May 1st. So that's impossible, right? There's no way a person would have been able to root a device before he could have physically gotten his hands on it, correct? Maybe its special delivery magic.
This bigtime Honeycomb tablet has made it to the hands of several worldwide citizens already, it having an unboxing video here and a hands-on video there. But what you want, what you really really want, is to know when the dump is coming, right? Soon, my friends, very soon I would think! Meanwhile, the folks at Asus are completely awesomely already providing the world with the Asus Eee Pad Transformer source code. Grab it!
Meanwhile, we'll be anxiously awaiting our chance to hold the tablet and its keyboard dock in our own hands, our sister site SlashGear's Chris Davies being the lucky one so far, getting to play with the thing for several minutes already at least! We envy the dudes who have the tablet already, mister @PaulOBrien as well as his good pal @BumbleDroid. Keep those cranks turning!
[via Twitter]