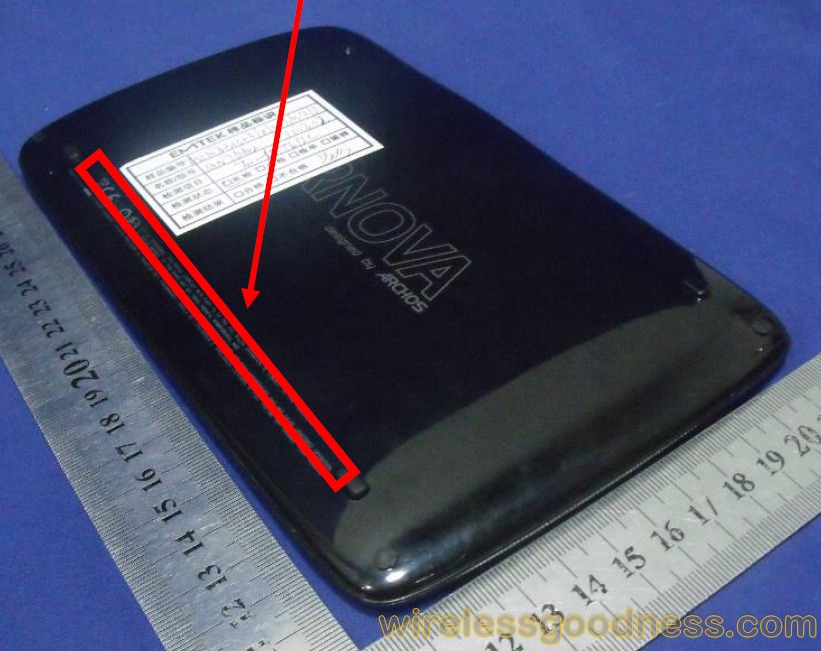 Archos is known for building some pretty cheap tablets that are competitively priced and the Arnova 7 is no exception — at all. While we have seen it before, today it hit the FCC for round 2. Between this and the Arnova 8 hitting the FCC earlier this week it's safe to say Archos will be releasing these tablets sooner than later.
The Arnova 7 is being listed in the FCC as the Arnova 7b G2. The b could be the revision or G2 for the second generation, although I'm not sure the first ever hit the streets. The new model is sporting curved edges and a more rounded design when the original model was flat and squared. Rounded edges always feel better anyways right? The FCC filing didn't reveal futher details so we don't have much to say about this low-end tablet.
Now I did mention $99 dollars in the title. If you want a cheap 7″ tablet with an old school resistive touch panel, an old version of Android (not even a tablet version) which is Android 2.1 and about 4GB of internal storage than the Arnova 7 is perfect for you. While it may not be great, or even competitive the price sure is hard to beat and would be a great starter tablet or something for the kids. When we see more of this device we'll be sure to update.
[via Wireless Goodness]