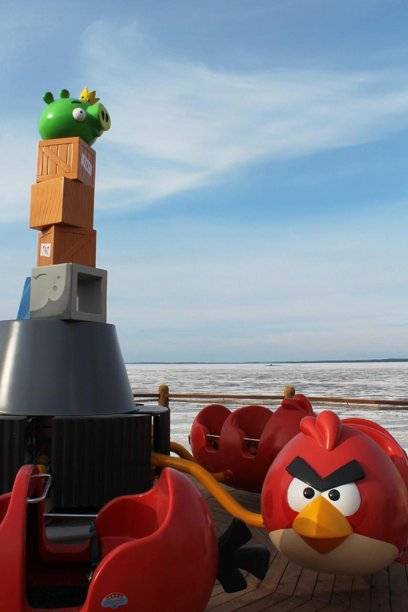 This extremely popular and hit mobile game is also a popular movie, in space, and now a theme park. Angry Birds are everywhere and in the UK it's about to get even bigger. This will actually be the second of its kind, but later this summer the UK will be opening their very own Angry Birds theme park. It will even offer exclusive levels for all the fans. Can Temple Run be next please?
This will actually be the second Angry Birds theme park open to the public according to Yahoo News, but it won't be all by itself either. The theme park Sundown Adventureland will open this summer in the UK, and inside there will be a large area designated for the Angry Birds — and it will be aimed at younger kids although I'd probably join in just for fun.
Earlier this month in Finland, where the app creators Rovio call home, a park named Angry Birds Land was opened. Apparently both parks will have an area will families and users can actually download exclusive levels for Angry Birds. I hope they call it the Angry Birds Download Zone. The new theme park in the UK will have Bird-inspired swings, sandpits, roundabouts, climbing bars and stations, non-functioning catapults (for safety reasons) and rides themed around the game. Rovio creators have specifically mentioned these parks will help kids get out, and be more active and healthy. They are in part to blame for creating such an addicting game anyways, right?
Pretty neat huh? Don't forget the all new Angry Birds Heikki is coming June 18th, so get ready.